The social media platform Twitter witnessed another promotion of Dogecoin (DOGE), the first memecoin in the industry, by its CEO Elon Musk. With more than 142.3 million followers, Elon Musk is the most influential supporter of the digital currency. He participated in a discussion that was initiated by Pierre Rochard, the VP of Research at Riot Blockchain.
In 2015, Coinbase's co-founder and CEO Brian Armstrong made a controversial statement that he was only interested in Bitcoin (BTC) and not other cryptocurrencies that were emerging at the time, such as XRP, Stellar (XLM), and more. He argued that these altcoins were distractions and that Coinbase should focus on building the best platform for Bitcoin. Rochard posted a screenshot of this statement on his Twitter account to show how Armstrong's vision has changed over the years. Elon Musk added his voice to the conversation with a simple tweet that said;

Doge ftw

— Elon Musk (@elonmusk) June 6, 2023
The SEC's lawsuit against Binance has put several popular cryptocurrencies under scrutiny, including Cardano (ADA) and Solana (SOL). These tokens are now considered securities by the regulator, which means they have to comply with strict rules and regulations. This has created uncertainty and fear in the crypto market, as investors wonder how this will affect the liquidity and price of these tokens.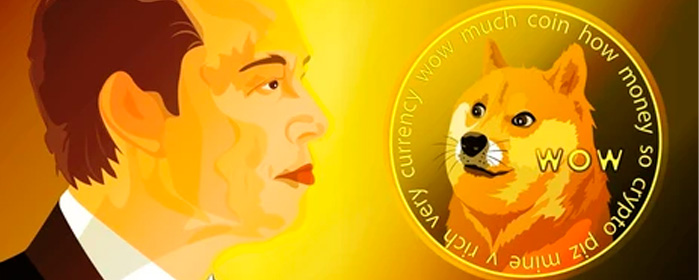 Some crypto leaders, such as Jack Dorsey, have argued that Bitcoin is the only cryptocurrency that is not a security and should be the main focus of the industry. Rochard's reminder seems to echo this sentiment, as he urges people to pay attention to Bitcoin instead of other altcoins.
Dogecoin Price Reaction to Elon Musk's Endorsement
Dogecoin remains the original and most popular memecoin, but new contenders like PEPE are gaining traction among crypto enthusiasts. Gemini, a leading cryptocurrency exchange, conducted a survey to find out how the community feels about the two tokens and their prospects.
As the SEC sues Binance and its CEO for allegedly violating securities laws and mishandling customers' funds, Dogecoin enthusiasts are wondering if the memecoin will benefit from Elon Musk's endorsement. The Tesla founder has repeatedly tweeted his support for Dogecoin, calling it his favorite token and urging Binance to resume withdrawals after a technical issue.
Dogecoin, however, has not escaped the market downturn triggered by the SEC's lawsuit. The coin is currently trading at $0.06821, a 4.52% drop in the last 24 hours. Despite not being on the SEC's list of securities, Dogecoin is facing low sentiment and high volatility in the crypto industry.