On Tuesday, the long-awaited Bellatrix update for Ethereum was successfully finished, and the network will transition from a proof-of-work to a proof-of-stake mechanism.
Ethereum's Bellatrix Upgrade Successfully Finish
On Tuesday, the Bellatrix update was made available to users on the Beacon Chain, which is the proof-of-stake chain for the network.
Bellatrix activated! 🎉
Next stop: the merge
See you on the other side💫 pic.twitter.com/01FCSDyqs5

— terence.eth (@terencechain) September 6, 2022
Even while the Bellatrix upgrade does not in and of itself reflect the whole merging and the move to proof-of-stake, it is significant because it both prepares the Beacon Chain for the merge and marks the critical step that kicks off the entire process.
The transition to Bellatrix throughout the whole network will determine the course of the subsequent upgrades. It is anticipated that The Merge would go online between September 10 and September 20.
The merge is still expected to happen around Sep 13-15. What's happening today is the Bellatrix hard fork, which *prepares* the chain for the merge. Still important though – make sure to update your clients!

— vitalik.eth (@VitalikButerin) September 6, 2022
This will mark the beginning of a new era in the world of cryptocurrencies as Ethereum makes the transition to a new way of verifying transactions.
The Ethereum Merge procedure is broken down into two distinct steps. The first improvement is the Bellatrix update, which was successfully implemented at the counter towards a TTD threshold (terminal total difficulty) of 58750000000000000000000 in the measure of activity on the network.
After the completion of the Bellatrix upgrade, the next step, which is known as the Paris upgrade, will switch the Ethereum mainnet to proof of stake once the terminal total difficulty (TTD) threshold is reached.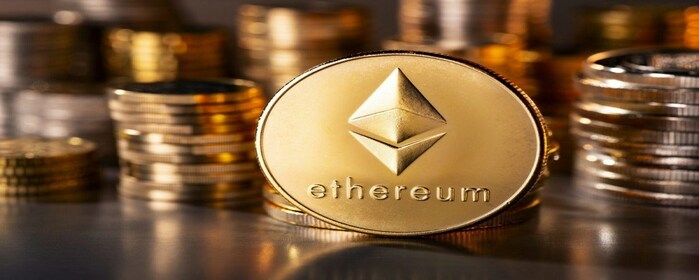 This will bring the merging to a successful conclusion. The Total Mining Difficulty, or TTD, is the overall difficulty of mining throughout the network.
Vitalik Buterin, Ethereum's founder, and the project's engineers stressed the need of updating all Ethereum clients before Bellatrix.
If they didn't, Ethereum clients and nodes wouldn't be able to run once the network merged. However, it seems that the vast majority updated on schedule, with fewer than 10% still lagging behind.
Furthermore, in the last twenty-four hours, the price of Ethereum (ETH), the second-largest cryptocurrency by market capitalization, has increased by 6%, and it is now trading at $1,660.
According to statistics provided by CoinMarketCap, this makes Ethereum the asset with the greatest performance among the top ten on the market.