It seems that neither the bulls or bears know what to do next, ETH was clearly rejected from $200 on April 26 dropping down to $193,6 within a few hours, however, the bulls managed to bounce back up to $199 almost 12 hours later.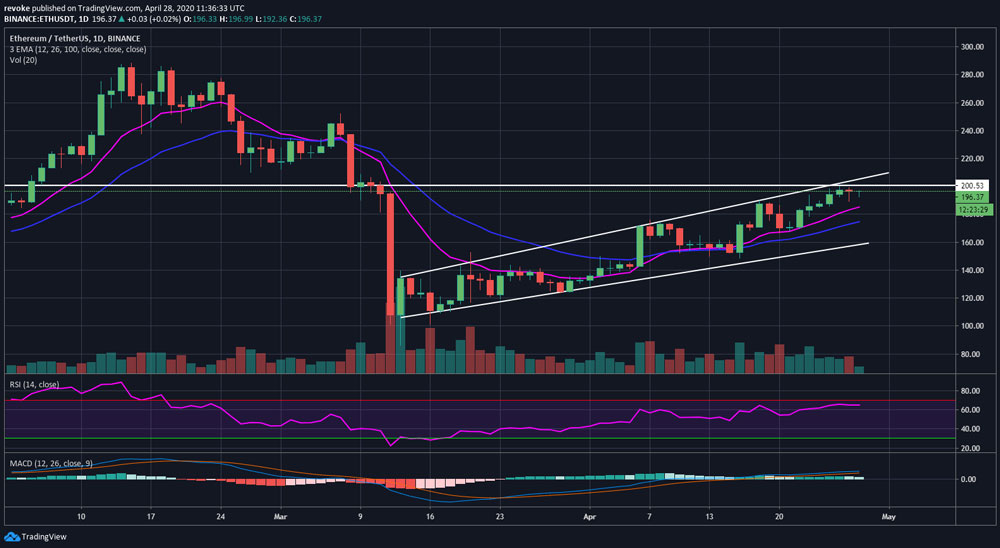 Ethereum had another significant price drop yesterday from $199 to $189 but again the bulls managed to recover and ended up closing at $196. Clearly, there is still interest in buying ETH as the sentiment continues to be bullish, however, how much more can the bulls actually buy.
According to BitMEX longs vs shorts, the long positions at $281 million are dominating the shorts which are only at $23 million. This is only bullish to an extent because it also means that most traders that think ETH will go up already have long positions so who is left to buy? It also means that the possibility of a long squeeze is definitely present.
Grayscale Ethereum Trust Bought Half of Ethereum Mined in 2020
Most of the recent buying pressure that Ethereum has experienced might have come from Grayscale, a trust fund that has also acquired over 300,000 BTC in total.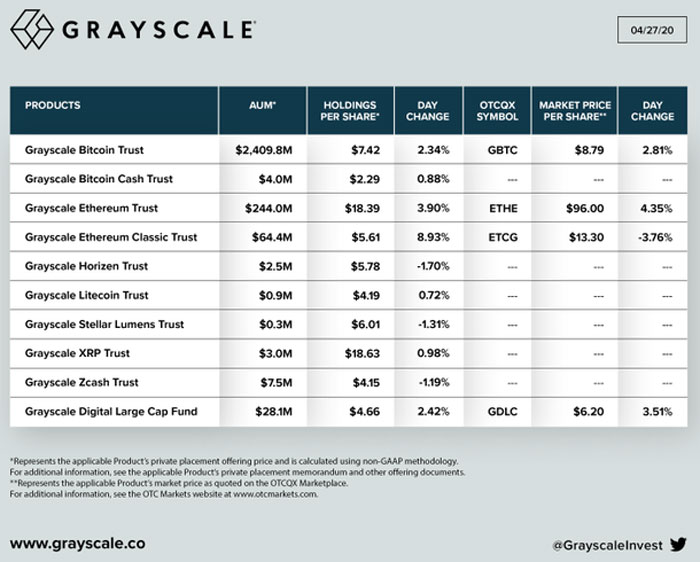 Grayscale basically offers a way for investors to buy Ethereum and other cryptocurrencies without having to actually buy them directly. The ETH ticker is up by more than 280% this year. According to a calculation by a Reddit user, the fund managed to purchase a bit under 757,000 ETH since the beginning of 2020. This number is basically 50% of the total Ethereum coins mined since 2020.
Ethereum Dominance Continues Growing
Ethereum has seen a significant surge in its market dominance Since the beginning of April. The digital asset had around 8% market dominance while Bitcoin was hovering 66%, however, Bitcoin has dropped almost 3% while Ethereum is close to breaking above 10%.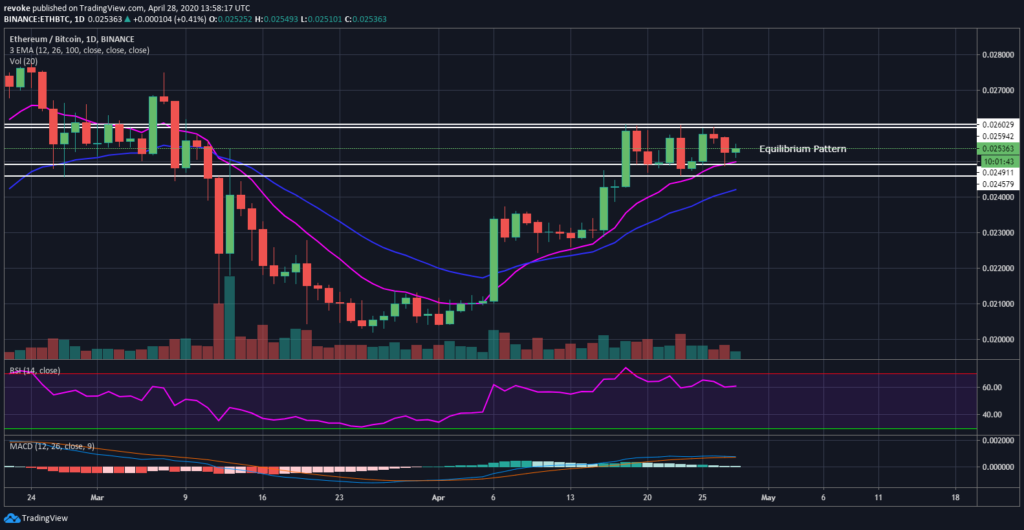 The ETH/BTC chart has been extremely bullish for Ethereum since the beginning of April too and it is currently in a daily equilibrium pattern. Traders are now waiting for more clarity to see in which direction ETH will break. The last high is set at 0.0259 BTC, a break above this resistance would most likely signify a break above $200 for Ethereum.