Ethereum's dominance has successfully overtaken Bitcoin with each digital asset having 1.1% and 1% respectively on April 14 following the Shapella upgrade, according to data from the analysis btctools.io website. However, Ethereum's (ETH) price performed incredibly outstanding by flipping past the psychological $2,000 level on April 13. At the time of writing, ETH is trading at $2,105 according to CoinMarketCap data. 
It was gathered that Ethereum market share soared to 19.8%, which was a 1.1% boost within the last 24 hours. On the contrary, Bitcoin's dominance shrank by barely under 1%. 
In light of the new development, Bitcoin's market dominance had fallen to 47.7% as Ethereum's market share soared. It is clear that the post-Shapella ETH rally has displaced Bitcoin from an almost two-year high with regard to market share. 
The crypto market has seen a surge in popularity, with numerous digital assets gaining mainstream acceptance. Among the most widely recognized cryptocurrencies are Bitcoin and Ethereum, which have both seen tremendous growth in value.
While Bitcoin has traditionally been the most popular and valuable cryptocurrency, Ethereum seized the major upgrade in Shanghai to gain momentum.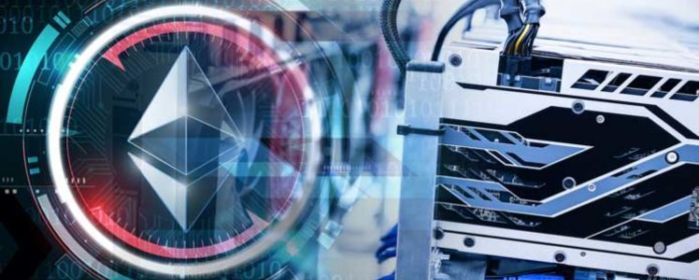 The Ethereum blockchain has seen significant developments, making it a viable alternative to Bitcoin for investors and traders.
One of the primary reasons for Ethereum's growing dominance is its unique blockchain technology, which allows developers to create smart contracts and decentralized applications (dApps). 
As a result, developers can now create and operate decentralized systems without the need for intermediaries or centralized authorities, making it a more democratic and transparent system.
Struggle for Dominance Among Cryptocurrencies
While Bitcoin remains the most recognizable and widely adopted cryptocurrency, Ethereum's growing dominance highlights the importance of innovation and development in the crypto market. 
Even though Bitcoin has the largest share by market capitalization, its dominance level has not surpassed 50 percent since April 2021.
BTC dominance 51.6%

The magic starts when 50% breaks

— Crypto฿ull (@CryptoBull) April 16, 2021
It should be noted that BTC's market share reached 48.8% on April 12 following its successful rally beyond the $30,000 milestone.
As Bitcoin and Ethereum continue to struggle for dominance, they both have 68% of the total crypto market. Stablecoins have 10% of the market share while over 10,000 altcoins share 22%.
More importantly, the aftermath of the Shanghai upgrade shows that ETH has promising prospects with regard to its blockchain technology, scalability, and transaction processing.