After experiencing significant gains earlier this week, the price of XRP has begun to decline. The cryptocurrency, which is used in Ripple's payment network, saw a dramatic increase in value after a recent court ruling in favor of Ripple in its legal battle with the US Securities and Exchange Commission (SEC).
The court determined that the sale of XRP, particularly on cryptocurrency exchanges, does not constitute the sale of securities. This decision prompted a surge of interest from investors hoping to capitalize on a potential rally in the value of the international money transfer token, with the possibility of it exceeding $1 and even reaching its all-time high of $3.40, which was achieved in January 2018.
XRP's Price Trend
After breaking out of a prolonged period of trading between $0.45 and $0.55, the price of XRP reached a high of $0.93, a level not seen since December 2021. However, the price then fell back to establish support at $0.7.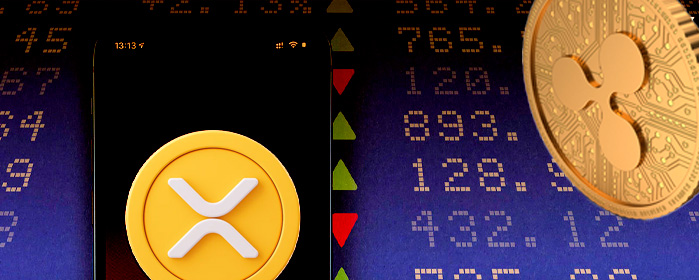 The price of XRP had risen above $0.8 but encountered resistance at $0.85, which hindered further bullish momentum. Currently, XRP is trading at $0.7785 and experienced a 5% decline on Friday, indicating the possibility of a significant retracement.
Since 2018, the upward trend in the price of XRP has been limited by a descending trendline resistance. Additionally, a horizontal resistance line around $0.93 further complicates the situation for the fourth-largest cryptocurrency.
Taking into account these resistance lines and the overbought RSI, the price of XRP may undergo a market correction, potentially falling to support at $0.52 by September, representing a 40% decrease from its current value.
Support at $0.52 is reinforced by the 50-week EMA, which could result in a rebound. This support level was also instrumental in the recovery of XRP's price in the second quarter of 2021. Despite this, XRP remains one of the best-performing cryptocurrencies in July, having increased by 57% over the past 30 days.