The Swiss SIX stock exchange has officially listed an exchange-traded product (ETP) that combines exposure to Bitcoin (BTC) and gold for the first time in history.
The first-ever exchange-traded product combining Bitcoin and Gold has launched in Europe – offering the twin prospect of long-term returns and inflation protection, at least in theory, Bloomberg reported.
The product was launched by 21shares, a Zug-based ETP issuer, in collaboration with ByteTree Asset Management, an investment manager.
The physically-backed index product, 21shares ByteTree BOLD ETP (ticker BOLD), is designed to track indexes that include Bitcoin and gold and rebalances monthly based on the relative volatility of the two assets, according to the official post.
The fund will rebalance based on historical volatility over the last 360 days. In order to maximize risk-weighted returns, the asset with the lowest volatility will be given a higher weighting.
As a result of its higher volatility, Bitcoin has been assigned a lower weight of 18.5 percent, whereas Gold has been assigned a higher weighting of 81.5 percent due to its lower volatility.
The announcement read:
"The strategy adjusts weightings monthly according to historic volatility. The less volatile asset will be accorded the higher weighting. By automatically adjusting weightings the rebalancing aims to smooth and enhance combined returns over time"
The report also noted that the 21Shares ByteTree BOLD ETP (BOLD) aims to deliver inflation protection by tracking an index that gives optimal risk-adjusted exposure to bitcoin and gold.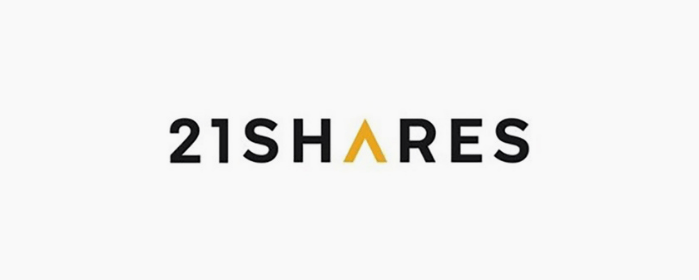 BOLD's Benefits to Investors
Primarily, the three major benefits, as outlined by 21Shares are – Inflation Protection, Risk management, and Portfolio Diversification.
A chief investment officer of ByteTree Asset Management, Charlie Erith said that the idea is to make bitcoin an acceptable asset to hold while bringing gold to the 21st century.
Both financial assets have gotten a lot of interest since they are thought to be inflation hedges. In the face of rising structural inflation and increased geopolitical risk, Erith believes the hybrid product can serve as a valuable risk and return diversifier in a well-balanced portfolio.
"Gold and bitcoin provide diversification to a balanced portfolio. BOLD offers investors a convenient way to invest in gold and bitcoin, in a structure that prudently manages risk. Rebalancing transactions are carried out within a tax-efficient structure."
Bitcoin has also been dubbed the "new gold" after being compared to gold. As the Eurozone's inflation rate topped 7.5 percent last month, investment solutions that combine the benefits of the two while mitigating some of their risks may become popular.
Hany Rashwan the co-founder and CEO of 21Shares also made a comment after this development;
"This hybrid product combines the traditional value of gold with the promising return rates of bitcoin, which is considered as the new gold"