The Hon Albert Isola, Gibraltar's Minister of Digital and Financial Services, stated in 2020 that Market Manipulation has become a growing problem among DLT companies.
The Gibraltar Financial Services Commission (GFSC) issued new guidelines addressing the distributed ledger technology (DLT) sector on Wednesday, April 27th, 2022.
According to a press release on Wednesday, the financial regulator for the British overseas territory announced this new regulatory concept, which requires distributed ledger technology providers to ensure the integrity of any market in which they participate. The announcement was also made on the country's official Twitter handle.
H.M. Government of Gibraltar has today published new regulations setting the standard for market integrity in the virtual asset space.

Full PR – https://t.co/Ntfli9Wc0y pic.twitter.com/tpSjgpVIDy

— HM Govt of Gibraltar (@GibraltarGov) April 27, 2022
The official press release reads;
"The new rule aims to set the highest standards for market integrity while recognizing the diversity of the assets and activities within the virtual asset space." 
As a result, all crypto-related companies or providers are strictly expected to follow this principle, as it addresses a longstanding concern. According to a material published together with the policy, the DLT providers will need to implement measures to prevent, or mitigate the effects of any type of manipulation of prices, liquidity or market information and prevent employees from engaging in insider trading.
Market integrity is important for a fair, orderly, and efficient market, according to the government, and includes things like monitoring for manipulative trading and other forms of market abuse, high transparency standards, and strong consumer protection.
FTX, Huobi, and Bullish, which is sponsored by PayPal co-founder Peter Thiel, are among the big names in the industry that have set up shop in Gibraltar and secured licenses from local regulators.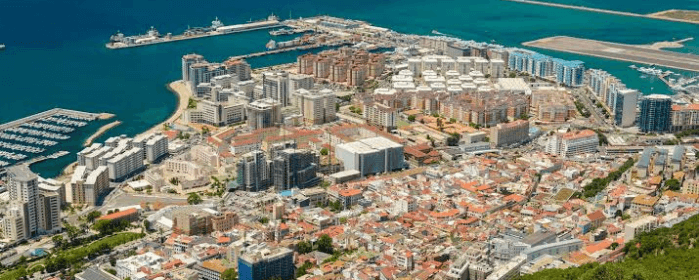 Official Remarks
While making comments on the regulation, the CEO of the Gibraltar Financial Services Commission, Kerry Blight said;
"Since the introduction of the DLT regulatory framework in 2018, we have worked with government, specialist advisors, and industry to refine our guidance and ensure it is suited to this rapidly developing sector, providing both regulatory certainty to DLT providers and robust protection to their growing consumer base."
Notably, the General Counsel at Ava Labs and member of Gibraltar's Market Integrity working group, Lee A Schneider said; "Market integrity is the next frontier for digital assets regulation, so we naturally see the authorities in Gibraltar taking a leading role in defining the core concepts in a practical fashion that furthers the existing regulatory regime."
"It is great to see the standards for regulating the VASP space developing, and to see Gibraltar lead in setting standards, particularly when the FATF has cited market integrity and prudential requirements as factors that jurisdictions should consider when developing regulatory requirements for the space," commented Joey Garcia who co-led the working group.
However, Gibraltar maintained it will apply suitable anti-money laundering requirements to authorized DLT Providers that require it. "This is also in line, and ahead of, some of the proposed changes to the EU's Fourth Anti-Money Laundering Directive," it said.