The blockchain and crypto world continue to make waves in different sectors and organizational setups. Global corporations and institutions are willing to modify their policies to make crypto as relevant as it gets. Lately, Google has also moved forward with its plan to make use of blockchain technology. This is a major development from Google that shows the increasing global popularity of blockchain.
In a recent development, Google has formed a task force led by the engineering vice president for Alphabet Inc.'s Google, Shivakumar Venkataraman. The engineer is well-versed and has a decade worth of experience in Google's search advertising field. His LinkedIn profile shows that Venkataraman has spent over 18 years with Google and has a total of 25 years of experience as a software engineer.
Venkataraman has published research on distributed computing and tying large numbers of machines together. This makes him the perfect fit for the leading post of the task force. The tech giant company wishes to benefit from his expertise in the field.
Nonetheless, the task force is assigned to focus on "blockchain and other next-gen distributed computing and data storage technologies". Shivakumar Venkataraman will now become the leaders of Labs. Google holds its new projects and plans related to virtual reality on the Labs platform. Though reports of this development are circulating in credible media outlets, spokespersons from Google have refuted to comment on them.
Google speeds up efforts towards the blockchain sector
Google is renowned for its efforts to experiment in new fields and concepts. It allows the company to get more innovative and effective in the longer run. Over the years, Google has also shown interest in some companies that were working in blockchain technology.
However, Google's increasing interest in crypto and blockchain is surely seeking attention from different fields. Moreover, the payment and commerce president of the web browser company has also said that the company is paying tons of attention to crypto. The hiring of former PayPal veteran Arnold Goldberg to lead Google's payments division and financial services including crypto was considered a big move by the experts.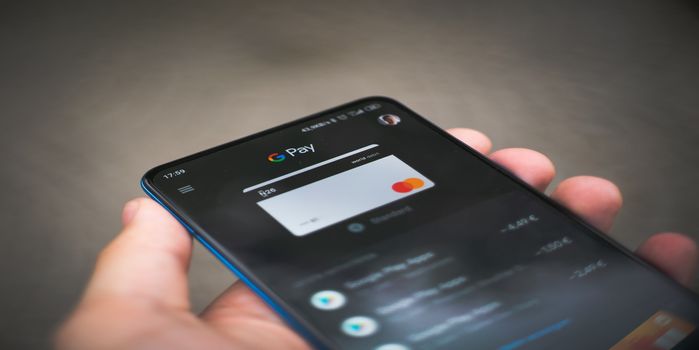 Last year, the groups working on virtual reality in Labs were led by Clay Bavor. He was also overseeing Google's startup incubator. However, it is said that the unit assigned to work on blockchain under Venkataraman is comparatively smaller to other product teams. But this can be considered a major development and it can go a long way in Google's adoption of crypto and blockchain.