According to a report in the Wall Street Journal that cites an investor letter, Grayscale Investments is investigating various options to return a portion of the capital invested in its flagship Grayscale Bitcoin (GBTC) product in the event that the Securities and Exchange Commission (SEC) does not approve its spot bitcoin exchange-traded fund (ETF).
Michael Sonnenshein, Chief Executive Officer of Grayscale, said in a letter to investors that one of these possibilities might include making a tender offer for up to 20% of the trust's currently outstanding shares.
A tender offer is a formal request to shareholders to sell their shares to the offering party at a certain price and within a specified time frame.
The letter sent by Mr. Sonnenshein is an effort to calm the concerns of investors in GBTC in the wake of the failure of the cryptocurrency exchange FTX a month ago, which has had a contagion effect across the sector.
The parent business of Grayscale, Digital Currency Group, and an affiliated company, cryptocurrency lender Genesis Global Capital, are also among those caught up in the implosion of the FTX market.
After it was unable to fulfill customer withdrawal requests, Genesis halted redemptions as well as the origination of new loans. DCG said that it owed Genesis over $1.7 billion via two loans.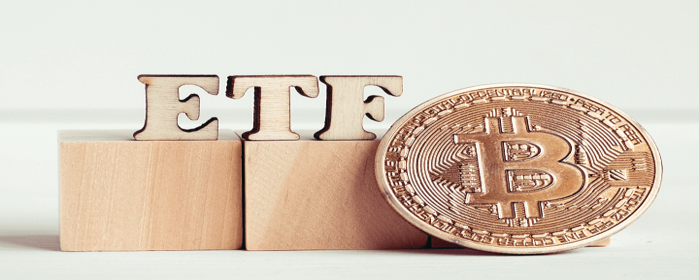 Why Grayscale Wants GBTC to be An ETF
Grayscale has said that the conversion of GBTC into an ETF will assist in bringing the company's share price closer to being in line with its underlying value.
It would be possible for market players to issue and repurchase shares in GBTC, which would guarantee that the shares accurately represent the underlying worth of the bitcoins the company owns.
GBTC trades similarly to a closed-end fund, which may often trade at a premium or discount to the value of its assets depending on market conditions.
According to YCharts, the value of GBTC was trading at a discount of 48.5% in comparison to the price of the bitcoins it held on Monday.
The timing for Grayscale's investigation of alternatives to the ETF conversion is uncertain, but the company has planned for every eventuality.