What started off as a great year for Bitcoin and several other cryptocurrencies, has turned out to be a major catastrophe in the recent months. Even though many crypto tokens stand well over their prices from the start of this year, they are still considerably lower from their all-time highs. This high volatility of the crypto market is one of its main attribute. It lures many investors who eye a possible profit potential from it, but it also carries significant risks of loss.
The continuous downtrend of the market
Major cryptocurrencies, like Bitcoin and Ethereum have followed a downward trend for multiple weeks now. Bitcoin is the most sought after cryptocurrency in the world. Thus, its fluctuating price has a strong impact on other tokens and altcoins as well. Bitcoin has had a strong and crucial support level at $30,000. However, in the last few hours, Bitcoin has crashed through this support level, and is currently trading just below the $30K mark.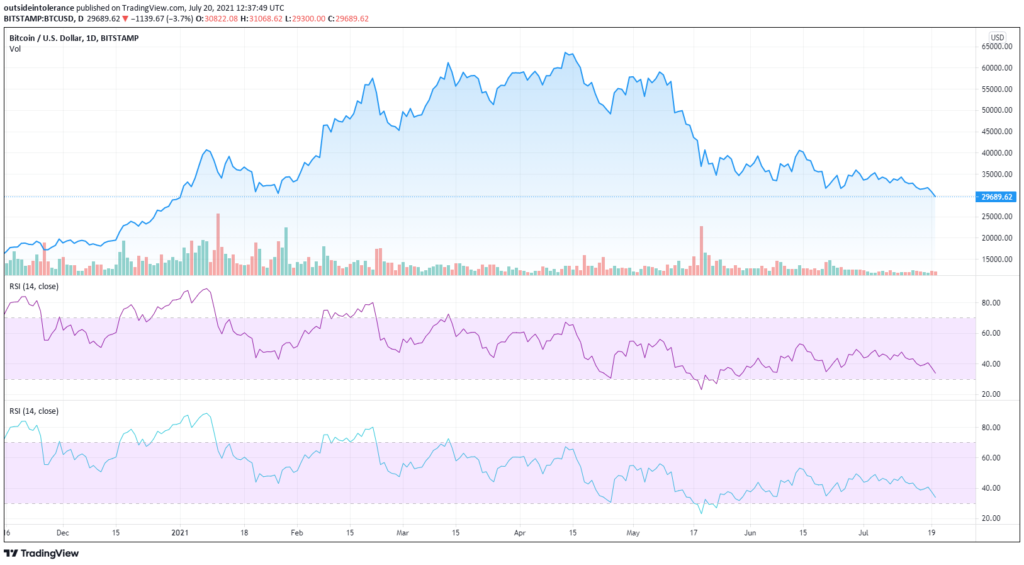 This breaking below the support level might prepare Bitcoin for an upward swing. However, it can also result in another major sell-off for the digital coin. The activity of the bears have been quite overwhelming in the last few days, leading to a constant buying pressure. This is primarily the reason the Bitcoin is retesting the support level for the fourth time in last two months. If there is no improvement in the price, and the downward trend continues, Bitcoin is set to touch $28K or even $26K in the next few days.
On the other hand, Ethereum, the second most wanted cryptocurrency is also facing an overall unclear situation. Even though, Ether is closing its gap with the lower support level at $1700. It can anticipate a move upwards after staging a reversal recovery. For Eth, resistance levels are expected around the $2,000 mark but if it is able to maintain a bullish movement, it can move past the barrier. Ethereum is currently traded at around $1,760.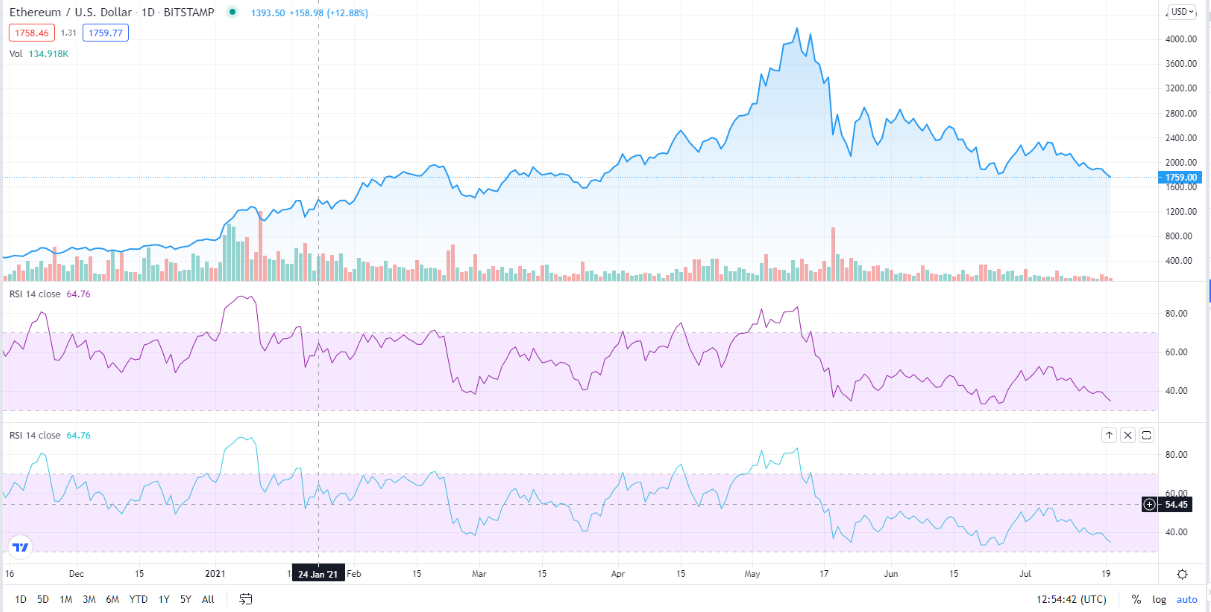 Many experts believe that a reversal or recovery is soon to come for the likes of Ethereum. However, the way this crypto market has fared in recent few weeks, it is highly unlikely that a consolidation phase can be predicted this easily. Therefore, the next few days or even weeks are crucial for the crypto market, as they can set the trend for last quarter of the year as well.