The CZ-led global cryptocurrency exchange Binance is leveraging the current market conditions to expand its reach across the Asian market and acquire more companies, including Voyager Digital Ltd., while other cryptocurrency businesses are struggling to survive the crypto winter.
Binance revealed it had acquired the Indonesian cryptocurrency exchange Tokocrypto, becoming the firm's largest shareholder, and appointing a new CEO following the resignation of its founder and now ex-CEO, Pang Xue Kai.
According to CNBC Indonesia, Binance intends to gradually acquire all of Tokocrypto's shares in order to conduct business legally in the nation, as the exchange holds all necessary licenses from the Commodity Futures Trading Regulatory Agency (BAPPEBTI).
Yudhono Rawis will take over as interim CEO in the meantime, replacing Pang Xue Kai, who will continue to serve on the TokoCrypto Board of Commissioners.
The decision was made after careful consideration, according to the former CEO, and it was determined that using Binance's resources to develop an additional physical trading platform for crypto assets is the best course of action for Tokocrypto.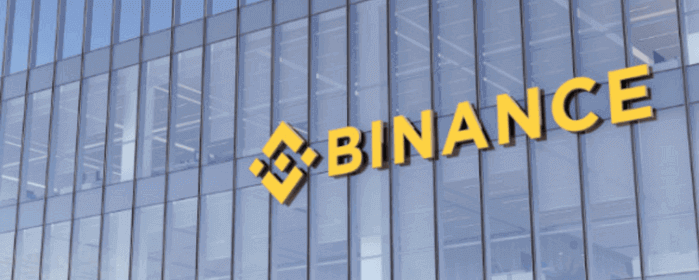 Binance US Becomes the Highest Bidder in Voyager Digital
Binance is continuously expanding into the Asian market by possessing other cryptocurrency firms in the region, avoiding the time-consuming licensing procedures that have recently become more onerous because of the failure of multiple cryptocurrency exchanges and investment funds, including Three Arrows Capital, Voyager Digital, FTX, and Alameda Research, among others.
However, for Voyager Digital, the situation has changed as Binance US becomes the highest bidder in the business.
1/ Today, @BinanceUS was selected highest and best bid in Voyager's reopened bankruptcy asset auction. Once the deal is completed, Voyager users will finally be able to access their digital assets on the https://t.co/Wc26vMosC4 platform.

Read: https://t.co/gBK5m3kcYn

— Brian Shroder (@BrianShroder) December 19, 2022
The official announcement claims that Binance.US's offer paves the way for the assets of Voyager clients to be unlocked as soon as practicable and given back to them in the cryptocurrency form, they had previously held in Voyager accounts.
Brian Shroder, Chief Executive Officer and President of Binance.US commented on the agreement, noting that their bid supports their guiding concept that consumers should come first and that their only aim is to refund users' cryptocurrency in the shortest amount of time.
Upon the closing of the deal, he highlighted that customers would be able to effortlessly access their digital assets on the Binance.US platform, where they will continue to receive future payouts from the Voyager estate.
"We hope our selection brings to an end a painful bankruptcy process that saw customers unfairly dragged into it at no fault of their own," he maintained.