According to a story published on October 10 by Wu Blockchain, citing unnamed sources, the Hong Kong-based investment firm About Capital Management recently bought the crypto exchange Huobi Global, and its primary investor is Justin Sun, a Chinese crypto pioneer and the inventor of Tron, a blockchain DAO platform.
On October 10, Justin Sun also sent out a tweet indicating that he has been selected to serve on the Global Advisory Board of Huobi Global.
I am very honored to be appointed as a member of the Global Advisory Board of @HuobiGlobal and work with industry, academic, and policy leaders to help guide and grow this innovative, vibrant, and resilient organization in its latest chapter of global expansion. Full sail ahead. https://t.co/txZspJaV4Q

— H.E. Justin Sun🌞🇬🇩 (@justinsuntron) October 9, 2022
The message was posted on Huobi Global's official account. The board has been given the responsibility of directing the business growth of the firm as well as the strategic roadmap for its expansion into worldwide markets.
According to a statement made by Huobi, some of the other members of the advisory board are as follows: Ted Chen, CEO of About Capital; Du Jun, co-founder of Huobi Global; Wang Yang, Vice President of the Hong Kong University of Science and Technology; and Leah Wald, CEO of Valkyrie Investments.
According to Wu Blockchain, the purchase of About Capital by Justin Sun was more of a "bridge" than anything else. This was due to the fact that Leon Li was afraid that the Chinese government would be unhappy with the transaction.
Tron was established in 2017 by Justin Sun, and a few days before to the Chinese government's prohibition on initial coin offerings (ICOs), the firm performed an initial coin offering (ICO) for the TRN token.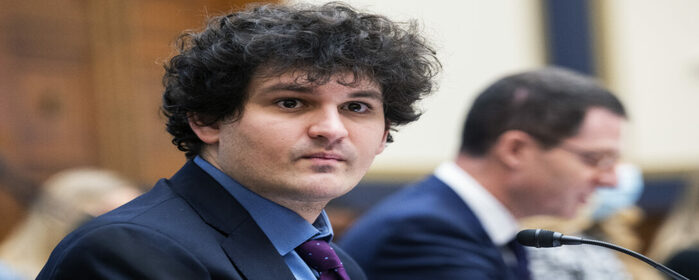 Justin Didn't Do It Alone; SBF Chimed In
There were also speculations that FTX CEO and crypto millionaire Sam Bankman-Fried had invested to support Justin Sun. These rumors were published by Wu Blockchain.
Bloomberg published an article on the 12th of August stating that Huobi Lilin was attempting to sell its controlling share in the exchange at a value of $3 billion.
The first step in establishing communication with him has been taken by FTX and Justin Sun. Shareholders such as ZhenFund and Sequoia China were informed of Li Lin's decision at the shareholders' meeting that took place in July.
In a tweet, Justin Sun clarified that the company is not presently engaged in any investigations pertaining to the reporting done by Bloomberg. SBF also indicated he had no ambitions to buy Huobi.