Binance CEO Changpeng Zhao said that the BNB Chain would be used in the central bank digital currency that is going to be issued by the Republic of Kazakhstan central bank.
Recent meetings between members of the Binance team and officials from Kazakhstan's central bank were held in order to examine potential opportunities for integrating Binance's CBDC with the BNB Chain.
Quick story about the #Binance team relentlessly pushing crypto adoption globally.

2 weeks ago Binance got a license in Kazakhstan. But we didn't stop there. (1/4)

— CZ 🔶 Binance (@cz_binance) October 26, 2022
The cryptocurrency exchange Binance continues to work closely with the government of Kazakhstan, which helps to advance the acceptance and regulation of cryptocurrencies in that nation.
In the past, Binance obtained permission from the Astana Financial Services Authority (AFSA) to operate a Digital Asset Trading Facility and Provide Custody in the Astana International Financial Centre. This authorization enabled Binance to trade digital assets and store them.
Note that the government and central bank of Kazakhstan have been working on launching their own CBDC for some time now. NKB said in the past that it planned to introduce the Digital Tenge by the end of the year.
This decision was made after Binance held a meeting with Berik Sholpankulov, the First Deputy of the Governor of the National Bank of Kazakhstan (NKB), and Binur Zhalenov, the Head of Payment and Technological Center, to talk about the advantages of the BNB Chain.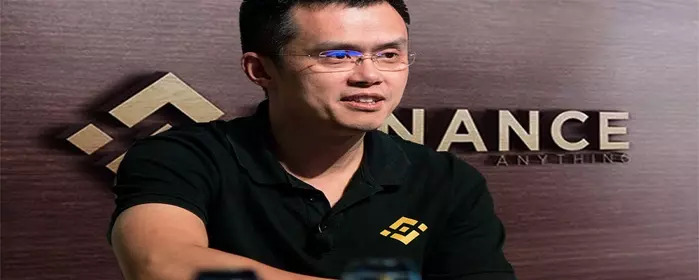 Binance made this move after the meeting. Also covered were the future strategies for incorporating CBDC into the BNB Chain.
Binance Relationship With Kazakhstan Continues to Get Stronger
Binance has been creating the groundwork to dominate the cryptocurrency industry in Kazakhstan completely.
Binance is anticipated to assist the country in the process of market regulation, despite the fact that the exchange has already obtained the permits necessary to operate in the area.
In accordance with a Memorandum of Understanding (MoU) that had been signed in the past, the company sought to provide assistance to the nation in the process of formulating legislation that would control cryptocurrency.
More specifically, the MOU–which was signed with the Financial Monitoring Agency of the Republic of Kazakhstan–will enable them to detect and remove any crypto assets that are used for illicit activities like money laundering or terrorist financing.