Litecoin, one of the most popular cryptocurrencies in the world, is about to experience a historic event that could have a major impact on its value: the halving. What is Litecoin halving, and how will it affect its price?
Litecoin Halving Almost Upon US
The Litecoin halving is the reduction of the reward to the miners who produce the cryptocurrency. Litecoin miners receive rewards for each block they generate, halving is the process by which block rewards are cut in half. 
The block reward for Litecoin mining will be halved on block 2,140,000, which will reduce the supply of new Litecoins, and possibly increase the demand and the price of the cryptocurrency. With this milestone stone fast approaching, Litecoin saw a major spike in active addresses with a whopping number of 832.000 accounts interacting in the ecosystem.
#Litecoin recently saw the largest spike in active addresses, where more than 832,000 $LTC addresses were interacting in the network as senders or receivers. pic.twitter.com/jPJ8ilTBsz

— Ali (@ali_charts) May 23, 2023
The purpose of the halving is to control the supply of Litecoin and avoid inflation. By reducing the number of coins created, the purchasing power of cryptocurrency is preserved, and its scarcity is encouraged. Litecoin has a hard cap of 84 million units, of which more than 95% have already been mined. The next halving is scheduled for August 10, 2023, when the block reward will go from 12.5 to 6.25 Litecoins.
Data from previous halving events suggest that the halving has a positive effect on the Litecoin price in the short term but a negative one in the long term. This may be because investors anticipate the event and buy Litecoin before the halving, leading to higher demand and higher prices.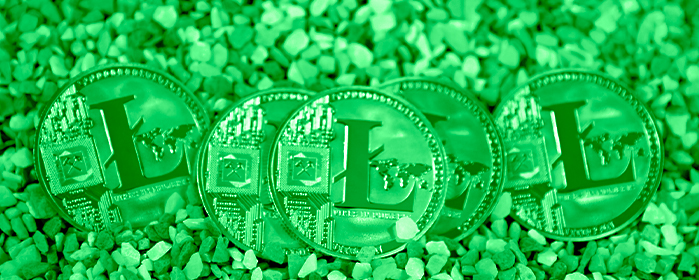 But after the halving, the supply is reduced, and the miners sell their Litecoins to cover their operating costs, which leads to further selling pressure and a fall in price.
Litecoin Advantages Keep Buyers Interested
In addition, Litecoin has some competitive advantages that can favor its adoption and its valuation. For example, Litecoin has higher speed and lower fees than Bitcoin, making it more suitable for everyday transactions. 
It also has higher capacity and higher security than other newer cryptocurrencies. And it has an active and loyal community that supports its development and innovation.
The halving is an important event that can have significant consequences on its price. However, it is not the only factor that determines its valuation. Investors interested in Litecoin should be attentive to the behavior of the market and the relevant news about this cryptocurrency.