The payment giant Mastercard has launched a new program dubbed "Crypto Source" in collaboration with cryptocurrency trading platform Paxos to enable banks and financial institutions to offer safe crypto trading services to their customers.
As per the announcement, the initiative would serve as a "bridge" between banks and the crypto trading platform Paxos. Mastercard will also handle security and regulatory compliance, two issues that are preventing banks from participating in the provision of crypto trading services.
As a result, Mastercard's financial institution partners will have access to a full range of buy, hold, and sell services for a selection of cryptocurrency assets, as well as advice and proven identity services.
MasterCard Crypto Source to Allow Banks' Crypto Services
The company claims that Mastercard Crypto SecureTM, which is a complement to the Crypto Source product, would help card issuers comply with stringent rules while enhancing the security of the crypto ecosystem.
The deal, according to Mastercard, seeks for Paxos to offer custody and trading services for crypto assets on behalf of the banks, while Mastercard will use its technology to incorporate such capabilities into the bank interfaces.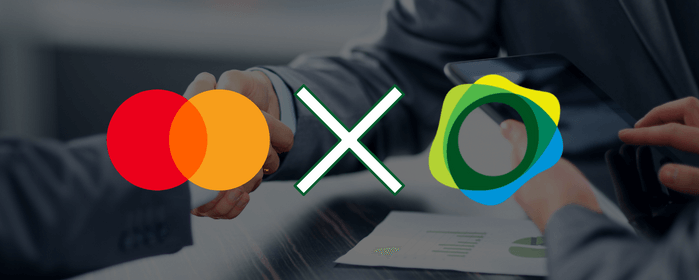 These services, according to the statement, contain four main parts: technology and partnership support to enable the purchase, holding, and sale of specific crypto assets; security management; crypto spending and cash-out capabilities given through a range of products and Crypto programme management.
Speaking on the partnership, Jorn Lambert, Chief Digital Officer at Mastercard, said, among other things;
"We're excited to build on our long-term partnership with Paxos–co-innovating to bring safe and secure technology to financial institutions. Our crypto product innovations will provide choice at scale and continue to bring one-of-a-kind opportunities to financial institutions as they seek to offer new, advanced services to their customers"
Furthermore, Walter Hessert, Head of Strategy at Paxos, said that Mastercard has a strong worldwide network of financial institutions and that this service would allow those institutions the fastest and most reliable option to provide their customers with safe, reliable crypto access.
"We're thrilled to partner with Mastercard to further accelerate the mainstream adoption of digital assets," he said
Eligible financial institutions now have the option to manage customer investments in crypto assets directly thanks to this special mix of services.
But according to the company, the Mastercard Crypto Source is presently being readied for pilot projects, and they will make more information on its wider availability available at a later time.
MasterCard's Web3 Advocacy
The payment giant has been quite active in the blockchain space. As previously reported, Mastercard and Binance introduced the Binance Card in August to bridge the gap between cryptocurrency and everyday transactions in Argentina.
Similarly, the company teamed up with several NFT marketplaces in June to take payments via its network for NFT purchases, making it "easier and safer" to buy NFTs.