The native token of the Polygon ecosystem Matic rose by up to 17 percent after the renowned Walt Disney Company invited the Polygon Network (MATIC) to its 2022 Accelerator Program to advance the creation of its Web3 experiences.
According to a Disney release, the Ethereum scaling solution is one of the six companies chosen to participate in its 2022 Accelerator programme, a business and development initiative intended to promote the expansion of creative businesses globally.
Flickplay, Inworld, Lockerverse, Obsess, and Red 6 are the other five projects that have been invited to the Disney Accelerator.
The CEO of Polygon Studios, Ryan Wyatt, noted that Disney had only chosen Polygon as a blockchain project while asserting that it says a lot about the work being done at Polygon and the project's future.
The hits keep on comin'!@0xPolygon has been invited to @Disney's prestigious Accelerator program.

We were the only blockchain selected.

It speaks volumes to the work being done here, and where we're going as a company.

"It's kind of fun to do the impossible." – Walt Disney https://t.co/grpPIFz5Tg pic.twitter.com/2NOedF5pUE

— Ryan Wyatt (@Fwiz) July 13, 2022
The Disney Accelerator kicks off this week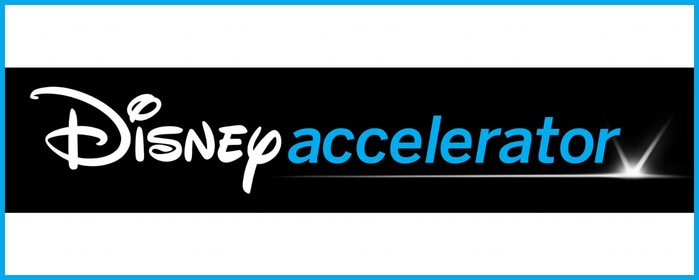 According to the announcement, each participating company will get guidance from Disney's top leadership team throughout the programme starting this week, along with a committed executive mentor. In the fall, a Demo Day at the Walt Disney Studios lot in Burbank, California, will mark the completion of the Disney Accelerator programme.
The Disney Accelerator class of this year concentrates on technologies like augmented reality (AR), non-fungible tokens (NFTs), and artificial intelligence (AI) characters and is focused on creating the immersive experiences of the future.
According to Bonnie Rosen, General Manager of the Disney Accelerator programme, Disney has been at the forefront of utilising technology to create the entertainment experiences of the future for almost a century.
"The Disney Accelerator is thrilled to be part of that legacy, and with our newest class of companies, we look forward to furthering our commitment to innovation and continuing to bring magical experiences to Disney audiences and guests for the next 100 years," Bonnie Rosen concluded.
The Polygon token (MATIC) has gained 21% over the previous 7 days and 17% over the last 24 hours, data from Conmarketcap shows.
The Matic Network is a blockchain infrastructure with a slew of scaling tools that focuses on interoperability and is used to create decentralised apps that interact with Ethereum. In order to overcome the drawbacks of the Ethereum mainnet, such as the poor transaction speed (TPS) and hefty transaction fees, Polygon has developed scalability solutions.