MetaMask has remained active in introducing new features to boost privacy and granting increased control to users. Most recently, the introduction of new features come not too long after the platform was accused of invading the privacy of users. These new features are aimed at users to manage which servers receive their IP addresses.
As per the tweet by MetaMask, the newest update, MetaMask Mobile v6 is now available for everyone. This is, by far, the platform's biggest release yet, and tackles the issue of slow load times. Similarly, it offers an entirely new UX for the users that allows them increased control over their funds and identities.
🦊MetaMask Mobile v6 is now available to everyone! Our biggest release yet fixes issues around slow load times and provides a new and improved UX that gives users more control over their funds and digital identities.

Upgrade to the latest version today💪https://t.co/tGtA4GUXR1

— MetaMask 🦊💙 (@MetaMask) March 14, 2023
MetaMask previously relied on its Infura RPC node in order to connect to Ethereum whenever a user created a wallet. However, users were able to change the settings later, but it still meant that the user's public address was sent out to Infura before they could change the settings. Now, the situation has changed under the latest version.
Last year, MetaMask landed itself in an ocean of controversy in the crypto community. The firm released a privacy policy that talked about the collection of IP addresses of users. Consensys, MetaMask's parent company, responded by clarifying that RPC nodes have always collected this information. The substance of the privacy policy was not new, but all that changed was the language. In addition, Consensys later stated that the IP addresses collected via Infura would not be stored any longer than 7 days.
MetaMask Takes A Leap Forward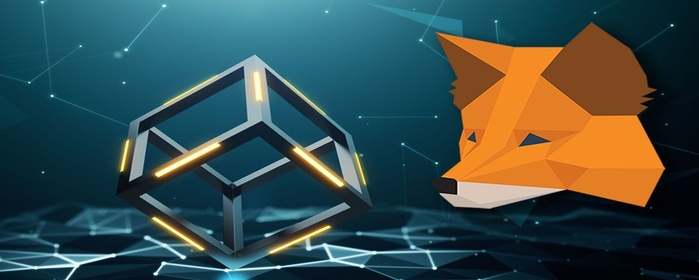 Users are now offered the option of advanced configuration at the time of wallet setup. Selecting the option would grant a number of settings which could be configured. This also includes the setting which would allow users to choose a different RPC node instead of Infura.
Moreover, users can also turn off incoming transactions, phishing detection, and enhanced token detection via these configuration options. These features require information to be sent out to third parties such as Etherscan and jsDeliver respectively. The feature list offered in the newest mobile update even includes privacy enhancements.
MetaMask stated,
"MetaMask aims to be the standard bearer across crypto wallets for user privacy and security. Data exploitation goes against MetaMask core values. Instead, we believe in equipping our community with the founding principles that guide our development—true ownership and privacy."
Previously, it wasn't possible for users to connect one account to a Web3 application while leaving another account disconnected. Users only had the option of either connecting all of them or none at all. The update allows users to choose what account they want to connect to. However, connecting an account to the web3 app wouldn't disclose other addresses they control.