Twitch co-founder Kevin Lin's Web3 gaming and entertainment company Metatheory raised $24 million in a Series A funding round, according to a post.
Metatheory was founded in Q3 of last year with the goal of creating Web3 games and virtual worlds based on new story franchise IPs.
According to Lin, CEO of Metatheory, the company will focus on creating high-quality games and virtual worlds that use blockchain technologies such as non-fungible tokens (NFTs).
Metatheory raises $24 million from up to 10 investors
Andreessen Horowitz led the Series A round, which also included cryptocurrency firms Pantera Capital and FTX Ventures, as well as Breyer Capital, Merit Circle, Recharge Thematic Ventures, and Dragonfly Capital Partners, Daedalus, Sfermion, and Global Coin Research.
ICYMI: Today we're excited to announce a $24M Series A Round in Metatheory, our parent company. 🎉

🙌A big TY to: 🙌@a16z@PanteraCapital@FTX_Official
Breyer Capital @jimihendrixlive@MeritCircle_IO@Globalcoinrsrch@Sfermion_@daedalus_angels@dragonfly_cap@rechargecapital

— DuskBreakers (@DuskBreakers) May 16, 2022
Paul Veradittakit, General Partner at Pantera Capital said in a statement, "We strongly believe in Kevin Lin's vision for the future gaming and creating franchise IP that will live beyond its gaming roots and expand into multi-platform universes." Kevin's successful track record, " he continued, "combined with the experienced and talented team behind Metatheory has us really excited to partner on this opportunity to push forward on Web3-enabled gaming."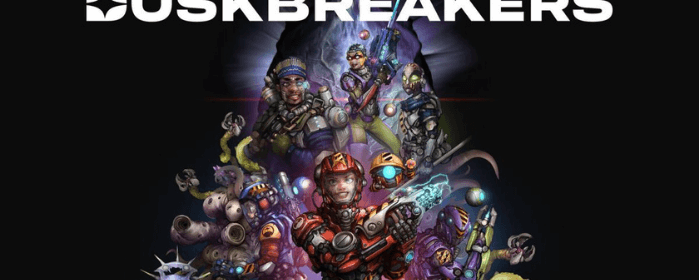 Similarly, Jonathan Lai, Andreessen Horowitz's partner maintained that Metatheory is redefining how games and stories are told from the bottom up using web 3 primitives, and they couldn't be more excited to partner with cofounder Kevin Lin and the team on a journey to build the next-generation Disney.
The art for DuskBreakers was designed by Twitch's former lead illustrator and was released in December 2021. For its first 10,000 nonfungible tokens, the Ethereum-based game used a "play-to-mint" model (NFTs). Those seeking an NFT must first complete an arcade-style game in order to be added to a whitelist.
Each of the genesis NFTs represents one of the first 10,000 "Breakers" who spend their days exploring a massive, dormant alien spaceship known as "The Dusk" that hovers above the earth. Breakers on the Dusk are on the lookout for valuable "Duskite" materials while avoiding the extraterrestrial creatures that roam the ship.
The Breakers' collective decisions will forever alter the course of history in an exciting new alternate universe that will be told through NFTs, comics, animations, and video games.
To continue the storyline, the DuskBreakers team plans to release comics and animations, while Metatheory is working on new NFTs and content, including a play-to-earn game set to launch in the fourth quarter of 2022.
This, however, will be accomplished by the company's 40+ employees, who include artists, writers, producers, game developers, engineers, and seasoned community developers.