According to a federal judge, the Justice Department has filed its first criminal case involving the alleged use of cryptocurrency to evade US economic sanctions.
The judge wrote, "Issue One: virtual currency is untraceable? WRONG … Issue Two: sanctions do not apply to virtual currency? WRONG."
The feds have caught someone attempting to circumvent sanctions by using cryptocurrency
U.S. Magistrate Judge Zia M. Faruqui of Washington, D.C., explained why he approved a Justice Department criminal complaint against an American citizen accused of sending more than $10 million in bitcoin to a virtual currency exchange in one of the US government's comprehensively sanctioned countries: Cuba, Iran, North Korea, Syria, or Russia, in a nine-page memorandum opinion.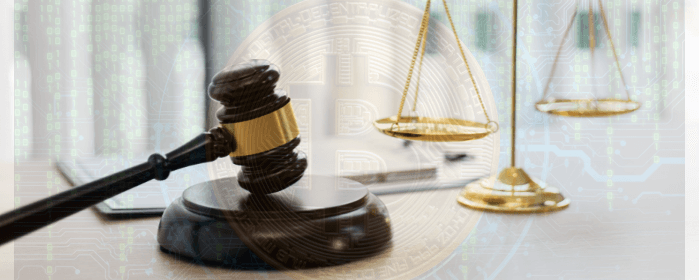 Essentially, the defendant used an Internet address in the United States to conspire to operate the payment and remittance system, which included forming a U.S.-based front company to assist in the purchase of domains, using U.S. financial accounts to assist it and its customers, and sending bitcoin to its associated accounts, according to the court.
The judge dismissed cryptocurrency's reputation for providing users with anonymity in his decision. While some legal experts argue that virtual currencies like Bitcoin and Ethereum are exempt from US sanctions because they are created and moved outside of the traditional financial system, the Treasury Department's Office of Foreign Assets Control recently took action that requires federal courts to rule otherwise.
The US Department of Treasury's Foreign Assets Control (OFAC) office is in charge of administering and enforcing economic and trade sanctions against targeted foreign countries and regimes, terrorists, international narcotics traffickers, and those involved in other fraudulent activities based on US foreign policy and national security goals.
OFAC also administers a number of different sanctions programmes in relation to the case. Sanctions can be broad or narrow, relying on asset freezes and trade restrictions to achieve foreign policy and national security objectives.
Without a licence from OFAC, many sanctions regimes, including the one in question, prohibit the direct and indirect importation, exportation, and re-exportation of goods, services, and technology.
The opinion also noted that Non-US persons or entities are also liable for sanctions violations if they cause a US person or entity to violate OFAC's regulations.