In the modern world, NFTs are becoming a global sensation because of their growing usage and adoption. Major companies and organizations are using NFTs to cater to issues like copyrights. Moreover, individuals and companies are also making hefty profits by trading NFTs.
Therefore, this win-win situation is luring more consumers into the world of NFTs. Neon has become the first digital art collecting platform to launch in-person NFT vending machine in New York City.
The news itself is a major one for NFT enthusiasts. Neon aims to make online art pieces available for the masses just like other items on vending machines. However, there is one twist in all of this. The buyer has absolutely no idea what piece of digital art they might get their hands on. All of this to make it more interesting and spontaneous.
The CEO of Neon, Kyle Zappitell has said that "It is the crypto curious, the people who tried to buy cryptocurrency or they were interested in buying an NFT, but they just hit too many barriers." It shows that the aim is to make NFTs more accessible for the consumer market.
Neon and its newly launched NFT ATM
The newly launched NFT ATM of Neon is displayed in front of a small store in Lower Manhattan's financial district. The sign of "NFT ATM" is displayed on the outside, and it just looks like a typical vending machine. However, the machine offers QR codes that come on slips in paper boxes. The price ranges from $5.99 to $420.69.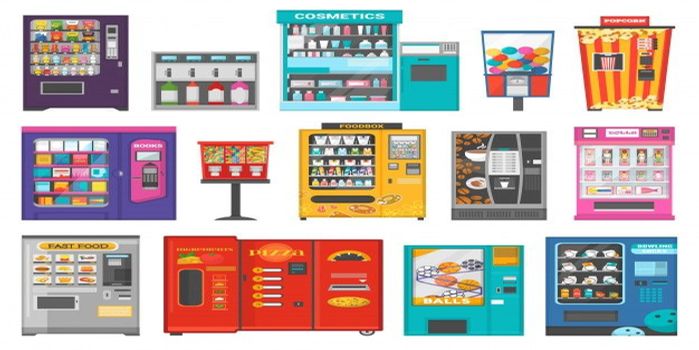 After making the purchase, users can see their NFT on any smartphone, tablet, or laptop by scanning the QR code. These codes lead to two categories of digital art pieces, color the picture of a pigeon. The CEO of Neon believes that the digital art space has to be mysterious which is why they have introduced this feature in their NFT ATM.
The art pieces that are being sold on Neon's vending machine are based on the Solana Blockchain. The blockchain protocol ensures carbon-neutral transactions for sustainability measures. Mostly, NFTs are bought through cryptocurrencies, however, this vending machine also accepts fiat. Users can use their credit cards to make a purchase.
Neon believes that it will spread and extend its operation to malls and other such places in the near future. The platform is mixing modern digital products with traditional technological platforms like vending machines to increase NFT adoption. The platform has started its venture with seed money of $3 million.