Coinbase, one of the largest and most popular cryptocurrency exchanges in the world, has recently announced a new feature that allows its customers to earn rewards by simply holding USDC, a stablecoin pegged to the US dollar. This is a great opportunity for crypto enthusiasts who want to earn passive income without taking on much risk or volatility.
Coinbase has raised its USDC rewards program to 4% APY for customers who hold the stablecoin on its platform. The exchange explained that customers can get a return on their USDC holdings by earning USDC rewards, without needing to sell or trade any cryptocurrency.
Grow your savings with a rewarding, secure digital dollar. Global Coinbase customers can now earn 4% rewards on USDC.

Start earning → https://t.co/JJw8HqWcJJ

USDC is a trusted stablecoin that's designed to be pegged and redeemable 1:1 for US Dollars. It's backed by reserve… pic.twitter.com/IAGwDoCu4s

— Coinbase 🛡️ (@coinbase) June 15, 2023
The reward rate may vary and customers can see the latest applicable rate within their accounts. The new reward rate is double the previous one of 2% APY that Coinbase offered for USDC holders.
Coinbase Still Moving Forward Despite Legal Drama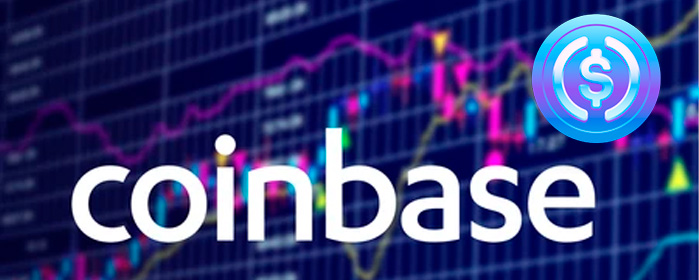 By holding USDC on Coinbase, eligible customers can earn up to 4% rewards per year, which is much higher than the average interest rate offered by traditional banks. There are no fees or lockups involved, and customers can start earning rewards with as little as $1 of USDC. The rewards are paid out monthly and can be reinvested or withdrawn at any time.
Coinbase is facing a lawsuit from the SEC amid regulatory scrutiny. The agency accuses the cryptocurrency platform of offering unregistered securities. One of the SEC's arguments is that Coinbase's staking service is an investment contract that the company did not register. Coinbase has differentiated the rewards program of the disputed services, clarifying that "USDC cannot be staking, but customers in certain regions may be eligible for USDC rewards" on its USDC page.
Coinbase's USDC rewards program is a smart way to grow your crypto portfolio without exposing yourself to the price fluctuations of other cryptocurrencies. It is also a convenient way to access the benefits of decentralized finance (DeFi), such as lending, borrowing, and trading, without leaving the security and simplicity of Coinbase's platform. USDC can be easily converted to other tokens or used for payments on various websites and apps that accept crypto.