On November 22, nearly four months after the state senate passed the PoW moratorium bill, New York City Governor Kathy Hochul officially signed it into law. As a result, it becomes the first state in America to outlaw PoW crypto mining in an effort to combat the climate crisis.
The bill was passed to the desk of Governor Kathy Hochul in June when they expected her to sign or veto it.
This
moratorium
will
not
only
forbid
new
mining
operations
but
will
also
prevent
those
that
are
operating
in
the
state
from
renewing
their
licenses. However, it
only permits any brand-new PoW mining operation in the state t
o
run
if
it
completely
relies
on
renewable
energy.
New York Places a 2-Year moratorium on PoW Mining
The bill would impose a two-year moratorium on specific kinds of crypto mining activities in New York, particularly those operations that are run through electric generators that use carbon-based fuel, according to the official governor's statement shared on Twitter by Anna Kelles, a member of the New York State Assembly.
We did it!!! Thank you to @GovKathyHochul for signing the crypto moratorium into law! This is a huge win for our planet and a sign that New York is not afraid to lead the nation in our climate policy. Thank you to everyone who fought with me 🧵 pic.twitter.com/a2t3LPzB7P

— Anna R. Kelles (@annakelles) November 23, 2022
The state legislator claims on Twitter that this is a significant victory for the environment and evidence that New York is not afraid to set the standard for the country in terms of climate policy.
Additionally, it requires the Department of Environmental Conservation to create a general environmental impact report on cryptocurrency mining operations that use the proof-of-work algorithm, in coordination with the Department of Public Service, to guarantee the ongoing protection of communities from gas emissions.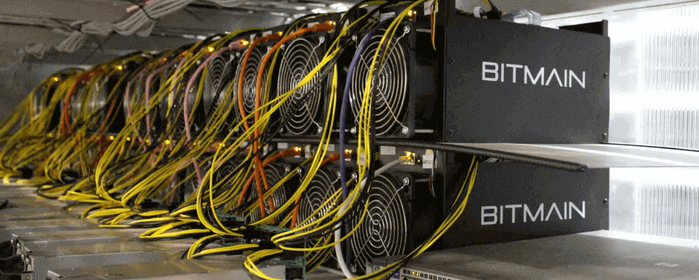 As a result, the law would continue to allow the issuance of permits for electric energy facilities that utilise fossil fuel substitutes, such as hydro power, allowing for the expansion and development of this industry.
"I will continue to invest in economic development projects that create the jobs of the future," Kathy Hochul maintains. "I will ensure that New York continues to be the centre of financial innovation while also taking important steps to prioritize the protection of our environment."
The Governor adds that she did so to strengthen New York's pioneering Climate Leadership and Community Protection Act and to continue their unwavering support for economic growth and job creation in the state.
One of the biggest problems with crypto space, according to detractors, is the PoW mining mechanism. This is a very energy-consuming mechanism that Bitcoin primarily uses to validate transactions and create new coins into circulation.
Ethereum recently switched from the PoW mechanism to the proof-of-stake (PoS) protocol, which is more environmentally friendly.