Sequel to the continual surge in the growth of blockchain technology, NFTs has witnessed a substantial growth with myriads of applications thus, earning it a high momentum and massive adoption with hype making rounds following its pioneer applications in art extending to education, gaming, and sports among others.
Non crypto enthusiasts are struggling to imagine how an asset that exists solely on the internet can be so valuable and spinning lots of income to investors and traders alike. Whichever belief or assertions you hold, ruling out NFTs as insane and waste of time is simply synonymous with walking pass a life changing opportunity, intentionally.
NFTs leverage the potentials of blockchain technology to create a unique digital asset. For instance, Jack Dorsey of Twitter sold his first tweet for $2.9 million and LeBron James's video on NBA top shot was sold for $208,000.
NFTs is simply an abbreviation for Non Fungible Token and it implies a unique digital assets on a blockchain that can easily be tracked and monitored via smart contracts. While NFTs share some similarities with cryptocurencies like bitcoin, a distinguishing item is seen for instance while bitcoin is a dollar bill making them fungible, NFTs are individually unique.
Majorly built on the Ethereum blockchain, NFTs serves oftentimes as a digital certificate of ownership though, they can also have digital assets been fronted with the likes of music, arts and images. The most notable and foremost aspects and applications of NFTs is in the world of digital arts. Although, tokens also unlock real world tangible products and this is well exemplified in the application of NFTs to sports.
There is no doubt that NFTs have a significant impact on the way sports stars negotiate their image rights in the future. There will be an incentive to retain rights or ensure that smart contracts provide the appropriate consideration.
The innovation in sports is championed mostly by athletes who are bent on advocating for more control over their brand and trying to monetize it too.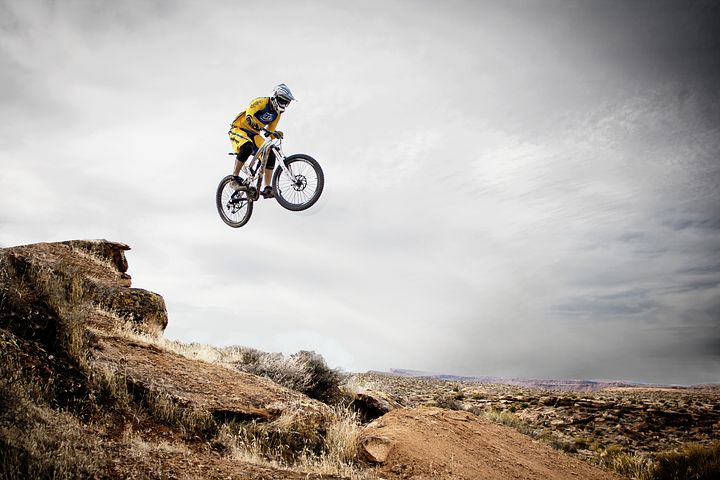 With NFTs, the underlying technology provides the reassurance to fans that the assets are authentic, but also allow the fans to engage with that athlete more directly.
Athletes releasing trading cards and other memorabilia is only scratching the surface of NFTs' potential in this space. So, what are the other budding considerations and applications of NFTs in the world of sports business?
Digital advertising for athletes is now been pronounced through NFTs. For instance, Oleksandra Oliynykova recently leveraged on NFT by selling ad space on her arm for three ether which was worth USD $5,000 at the time. This wave creates a direct relationship between athlete and their fans and rather than a dominance by sports agencies and brands, individual sportsmen and women alongside their fans are all stakeholders with fans having the opportunity to own rights to have names, pictures, arena infrastructure, sports equipment and even a spectacular moment in the game of play maybe a classic goal or some fascinating moment as NFTs.
Christian Ferri, the CEO of Geer, an enterprise-grade NFT company that recently launched an NFT with Italian club Juventus said as quoted,
"I think that's gonna be more of the future of NFTs," "I think the fact that, obviously you're still gonna have the collectibles and so on, but I think that … cluster of people buying for the experience and the incentive, the awards, engagement, is gonna be the future of NFTs."
While many people may be uninformed about NFTs and blockchain technology, it is pertinent to state here that these concepts have disrupted the sporting world. A typical scenario of this is seen in event ticketing system which was marred with counterfeiting and a lot of other anomalies. Recently, adoption of NFTs has made ticketing transparent as fans can get genuine ticket and track sales accurately without the need for complex accounting or external parties unlike in the past. The ability to trace NFT obviously, would ensure that whilst they are paying a premium for tickets, fans can be rest assured that the tickets they are purchasing are legitimate.
In the space of a very short time, a number of innovative applications of NFTs in Sports is noticeable. Although, in some clime the wider use of NFTs in the sports industry is more theoretical than practical but sporting clubs and agencies who have adopted NFTs have enjoyed ease in business operations owing to the creative and innovative traits that characterizes this novel technology and the beauty of this is that it has the potential to open doors to modern form of monetizing sports from fan loyalty and engagement programs to a decentralized e-Gaming system thus, providing an avenue for everyone to earn.
Interestingly, as an innovative disruptive technology which is poised at conducting businesses in a swift and transparent manner, NFTs is not going extinct anytime soon rather, its adoption is gaining traction and momentum by the day. The tokens do not only allow sports teams to diversify and exploit a potpourri of untapped revenue stream, but it also offer real potentials to standardize processes while propelling its real use case.
Blockchain technology despite clocking a decade in operation is still in its infancy stage and the broader use cases for it will apparently make it an integral components of the sports industry championed by the NFT and turning a deaf ear to this innovation will be likened to moving backwards in a relay sporting competition rather than moving forward as supposed.