Nuri, a German crypto bank with over 500,000 customers, is closing down as it was unable to find a purchaser after filing for insolvency in August, CEO Kristina Walcker-Mayer said via October 18 blog post.
The neobank first reported liquidity issues in August, after disclosing that it had filed for insolvency amid the economic strains of Crypto Winter, citing challenging market developments and the subsequent effects of financial markets.
Business would carry on, as usual, it said at the time, while it worked on a restructuring plan and secured a buyout. However, the acquisition has not taken place.
Nuri Crypto Bank Will Cease Operations
Nuri was another victim company that experienced a liquidity shortage after the collapse of the TerraUSD stablecoin ecosystem, the Celsius implosion in the second quarter of 2022, as well as the crypto market meltdown.
According to the official letter that the troubled company's CEO, Kristina Walcker-Mayer, published–customers will be able to withdraw their money before December 18, and trading will still be possible before November 30.
Nuri is closing down its business operations. We ask our customers to withdraw their funds and assets as of 18.12.2022. Thank you for having been part of the Nuri community! 💜

Here is a letter of our CEO Kristina Walcker-Mayer: https://t.co/gdOOeoOKDs

— Nuri (@NuriBanking) October 18, 2022
During the initial insolvency proceedings, the CEO claims that they have worked very closely with their bankruptcy administrators on a restructuring strategy in the past 3 months and struggled to find a potential acquirer to continue their story.
"Unfortunately, we have not been able to find investors to continue our mission and have asked our customers to withdraw their funds by 18/12/2022 at the latest, so the business can be terminated and liquidated," he maintains in the blog post.
Nuri, however, advises all users to immediately withdraw all money from their Nuri accounts. Moreover, following the shutdown of the Nuri app, they won't lose their money; instead, they'll have to get in touch with the relevant partners and follow a manual withdrawal process.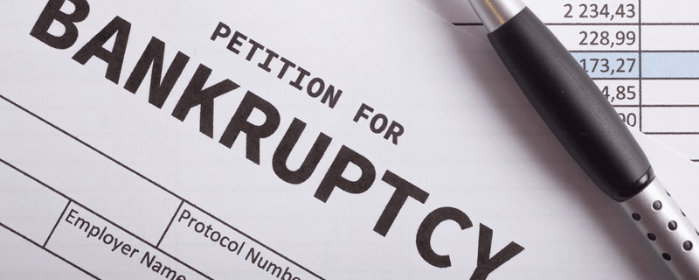 Users are also advised to transfer any remaining accessible cryptocurrencies from their Nuri Wallets to an external wallet as soon as possible–to ensure a smooth transition and that there are no outstanding transactions when their account is closed.
Another Victim, Gone
A network of connected lending that came crashing down between May and June 2022 has now harmed the German-based Nuri crypto bank, making it the latest cryptocurrency company to experience this.
Hedge FundThree Arrows Capital (3AC) lost billions of dollars from its investment in LUNA after the collapse of the TerraUSD stablecoin and its sister coin LUNA in May 2022 and is now being liquidated by court-appointed liquidators after a previous bankruptcy filing.
The crypto bear market also played a role in the shutting down. Nuri is not the only cryptocurrency exchange or firm to have been affected, as many others, such as OpenSea, Coinbase, BlockFi, Crypto.com, and others, have also had to reduce staff numbers as a result of substantial losses.