The Orion Protocol, powered by Orion's Universal Liquidity Aggregator, is a chain-agnostic protocol that creates a single point of access to the crypto market. Orion Protocol is the first and only platform to allow decentralized access to CEXs, DEXs, and swap pools from users' wallets in one spot. Orion Terminal gathers siloed liquidity into one spot as the market's first cross-chain, cross-exchange trading terminal.
Orion Protocol Integrates Fantom
On Thursday, the Fantom Foundation announced that investment analytics company Orion Protocol had integrated Fantom in a blog post. The integration allows users to access aggregated liquidity without ever leaving their wallets, according to the Fantom team.
Fantom is developing a programmable platform based on a distributed ledger with directed acyclic graphs. The FTM coin from Fantom has dropped more than 14% in the last 24 hours and is now trading at $0.7362.
Orion Protocol is working on integrating Fantom capabilities into OpenOrion, allowing anyone or any project to list an asset on Orion Terminal. As a result, the Fantom company should be able to add their favorite tokens to Orion's increasing list of Fantom-based assets.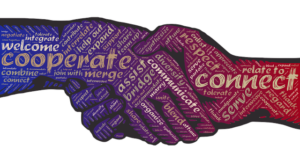 Fantom is a permissionless aBFT consensus protocol-based layer-1 EVM-compatible platform. Transactions on Fantom are confirmed in a fraction of a second and cost a few cents. Fantom is suited for DeFi apps and use-cases because of its speed, cheap transaction fees, and high throughput.
Fantom assets are currently integrated through the Fantom chain on Orion Terminal, along with: ORN, FTM, USDC, ETH, BTC, BOO, SCREAM.
The reason Orion picked Fantom, according to the blog post, is that integrating Fantom into Orion Terminal immediately delivers users its incredibly high-throughput and speedy finality, paired with ultra-low costs. Fantom money transfers take around a second and cost less than $0.01 on average, making it an exciting and realistic alternative for Orion's future development and scalability.