The CEO of Paxful, a cryptocurrency peer-to-peer (P2P) marketplace, Ray Youssef, said on Wednesday that he will be removing the second-largest crypto by trading volume, Ethereum (ETH), from the trading platform to protect "integrity" after its shift to a proof-of-stake (POS) consensus mechanism and lack of decentralization.
In a tweet, the CEO claimed that Ethereum (ETH) is in conflict with his company's goal of releasing humanity from "economic apartheid" and stated that as of December 22nd, 2022, ETH will no longer be tradable on Paxful.
We finally kicked #ethereum off our marketplace. 11.6m humans safer. Integrity over revenue 🤝🏽 Who is next ? pic.twitter.com/JTJXa5RYJ8

— Ray Youssef (@raypaxful) December 21, 2022
Youssef went on to claim that the cryptocurrency had become a fiat currency following the Merge upgrade in September, which switched it to a less energy-intensive mechanism, claiming that proof-of-work is the innovation that makes bitcoin (BTC) the only honest money there can be. In contrast, proof-of-stake has certainly turned ETH into a digital version of fiat.
"ETH is controlled by a small number of people, and one day you will need permission to use it," he asserted.
The CEO of Paxful also stated that he would like to live in a world where Bitcoin, the first and largest cryptocurrency in the world, liberates billions of people who are being held back by this evil system, especially those who are unnecessarily harmed and reside in the global south.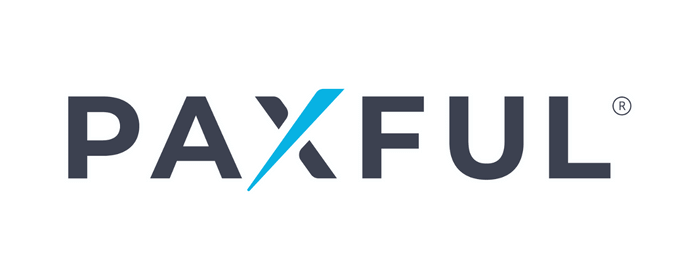 Youssef also criticized Ethereum (ETH) for not being decentralized, pointing to the protocol's ability to enable asset tokenization as a source of scams, rug pulls, and fraud across the cryptocurrency ecosystem.
According to him, the tokens spawned by ETH have been scams that have robbed people of billions of dollars, as well as stolen "valuable momentum" away from Bitcoin and cost the industry years on its mission.
Paxful Continues to Support Stablecoins
Although it is not overly optimistic about them, Paxful confirmed via Twitter that it will keep providing the stablecoins USD Coin (USDC) and Tether (USDT), as they are essential for real-world use cases.
Ray Youssef argued that protecting his platform's 11.6 million users is his duty, asserting "integrity over revenue," in line with other Bitcoin (BTC) maximalists who think that the leading cryptocurrency is the only one that truly promotes true decentralisation and solves a real-world problem.
However, after being warned that "being the max of anything isn't right" and that people can't get rich off bitcoin, Youssef said:
"No. We need maximum momentum behind one clearing layer to win, and bitcoin is the only game in town. This isn't an investment strategy; this is humanity rising up to liberate itself. ALL IN!"