The prominent social media site, Twitter, has introduced a new feature that allows users to search the price of Bitcoin (BTC) and Ethereum (ETH) simply by putting the names of the cryptocurrencies or their tickers into the search bar.
The price chart includes a link labeled "View on Robinhood," which, when clicked, takes customers directly to their personal ETH or BTC price charts.
Beneath the chart is an option to sign up in order to buy either Ethereum or Bitcoin. Notably though, there has been no official announcement regarding a relationship between Twitter and Robinhood.
Additionally, anytime a person tweets the symbol of a major stock, exchange-traded fund, or cryptocurrency with $ in front of it, viewers will be able to see a clickable link that takes them to search results that now contain the pricing graphs for those symbols.
According to data provided by CoinGecko, the leading cryptocurrency BTC was trading at $16,811 (a 0.13% decrease) and ETH was trading at $1,211 (a 0.3% increase) in the last 24 hours at the time this article was written.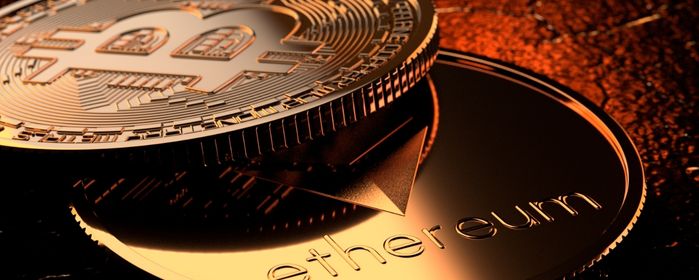 It was announced on December 22nd, and Twitter CEO Elon Musk retweeted the news, saying that this is only one of many upcoming enhancements to Twitter's financial features.
One of many product improvements coming to financial Twitter!

Nice work by Twitter team. https://t.co/CKLH8OtDDW

— Elon Musk (@elonmusk) December 22, 2022
The only two cryptocurrencies that have price charts at the time of writing are Bitcoin and Ethereum. However, it is not unrealistic to anticipate the emergence of new cryptocurrencies in the not-too-distant future.
What is up With Twitter These Days?
When Elon Musk first assumed control of Twitter, he famously declared that if he could get both sides of the political aisle angry, the world would know he was doing the right thing. People are unhappy, but it's not because the wealthy eccentric is doing that good of a job.
Musk put out a poll on Twitter on December 18 asking if he should continue to serve as Twitter's CEO. Results are in, and over half of voters think Musk should leave. Therefore, we anticipate his departure.
Twitter has recently banned discussions of publicly available flight data, suspended the accounts of many journalists, and blocked off-site connecting to other social media services. What can I say, there's a lot happening over there.