The cryptocurrency market consists of hundreds and thousands of crypto tokens and coins. Many among these coins have earned a huge name for themselves. The likes of Bitcoin and Ethereum have proven themselves to be credible and reliable in the crypto sphere. However, the market is also inclusive of projects that do not have such strong fundamentals. Many of them are only based on memes and mere jokes, like Dogecoin. Nonetheless, these meme coins have made a strong statement in the digital currency industry.
Dogecoin and Shiba Inu are probably the most popular meme coins in the crypto world. However, they are also followed by the likes of FLOKI, KISHU INU, and several other meme coins. Many of these coins have gained in terms of valuation and market cap. DOGE and SHIB reached their all-time highs within the last year.
Several analysts consider meme coins as market indicators. It is believed that their rally indicates an upcoming bull run for altcoins. However, the market turns in the favor of meme coins from time to time. All of a sudden, any meme token gains massively and makes it to the headlines. This is also how many such tokens grew in terms of market capitalization and trading volume.
Meme coins, DOGE, and SHIB, drop out of the top 10 crypto tokens
The meme coin frenzy of the crypto market has likely faded at the moment. Dog-based joke cryptocurrencies are losing a major portion of their market caps. Dogecoin and Shiba Inu have plunged out of the top 10 cryptocurrencies by market capitalization. Their popularity, along with their value, has received a significant dent.
At the time of writing, DOGE is valued at around $0.172. Its market cap is a little over $23 B. The popular memo crypto token has shed almost 19% in its valuation over the last week. On the other hand, SHIB is valued at around $0.000036 after losing almost 16% in the last seven days. According to CoinMarketCap, DOGE and SHIB now stand at number 11 and 13 in the list of top cryptocurrencies.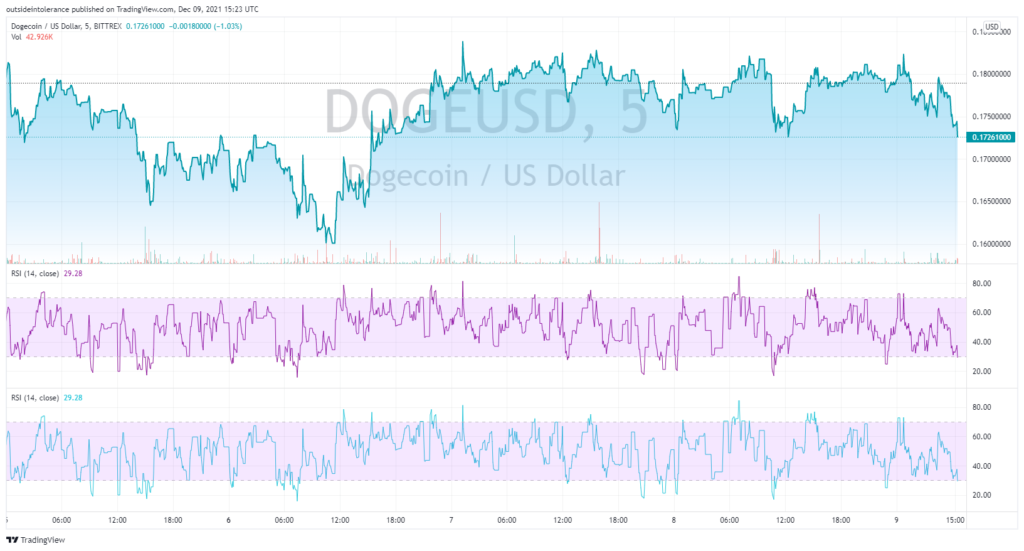 At a time when popular meme coins are losing the plot, there are other tokens that have upsurged by a significant margin. The Hamster Coin (HAM) and Shar Pie (SHARPIE) have posted huge double-digit gains overnight. HAM has gone up by almost 71%, whereas SHARPIE has gained almost 120% in the last 24 hours. These are the latest meme coins that have gained the spotlight in the cryptocurrency market.