Portugal, which is regarded as the most cryptocurrency-friendly nation in Europe, has decided to tax digital asset gains on purchases held for less than a year in an effort to treat cryptocurrencies equally to other industries and to create a clear framework for crypto taxation.
Although the Portuguese parliament has not yet adopted the proposed budget figures, the proposal is in line with the nation's Minister of Finance Fernando Medina's May statement that cryptocurrency will soon be subject to the nation's capital gains tax standards.
Portugal Will Levy a 28% Tax on Crypto Gains
According to the Bloomberg report, the southwestern European country presently does not tax individual crypto profits unless they are earned from professional or corporate operations.
However, a provision in the nation's new proposed 2023 budget would impose a 28% tax on profits on cryptocurrency assets held for under a year.
According to the draft proposal, which still has to be approved by the parliament, digital currency holdings that are kept for more than a year (365 days) will still be tax-exempt, but would also tax the issuance of new cryptocurrencies and mining activities.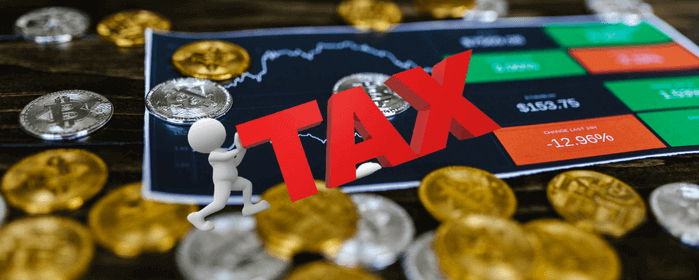 Furthermore, the government will impose a 10% tax on the free transfer of cryptocurrencies and a 4% rate on the brokerage charges levied in connection with cryptocurrency transactions.
Keeping Up with Other European Countries
International residents have flocked to Portugal in recent years because of the nation's more flexible immigration and visa policies, as well as its general affordability.
In April, the government also granted Bison Bank its first crypto-banking license, allowing the bank to offer crypto-related services and products to its clients while being supervised by the Central Bank.
Portugal first drew a high number of digital nomads by not taxing cryptocurrency transactions. However, if this budget is approved, the country will no longer be one of the last in Europe to allow taxpayers to keep the whole proceeds of their crypto earnings.
António Mendonça Mendes, secretary of state for tax affairs, said at a press conference in Lisbon that;
"It's a regime that fits into our tax system and also to what is being done in the rest of Europe."
As such, Portugal claimed that the proposed regulations are consistent with crypto legislation in other European nations, such as Germany, where investors pay no taxes if they retain cryptocurrency for more than a year.