United States President, Joe Biden, tweeted on May 9 about closing "tax loopholes" that allegedly benefit wealthy crypto investors, drawing reactions from the online crypto community members. 
We don't have to guess what MAGA House Republicans value. They're telling us. pic.twitter.com/BM6JGMEFeq

— President Biden (@POTUS) May 9, 2023
Biden asserted that eliminating these loopholes would save approximately $18 billion but did not specify which loopholes he referred to or how the proposed reforms would achieve these savings.
Prior to now, crypto tax and regulatory frameworks have been an emerging debate with Coinbase CEO Brian Armstrong calling for clear regulatory frameworks for the crypto space. 
Crypto Users React to President Biden
Pseudonymous crypto researcher FatMan promptly challenged the president's assertions, pointing out that the crypto market had shrunk by $1.4 trillion in 2022 while US corporate profits stood at $11.8 trillion.
FatMan further argued that Biden was targeting the wrong area for closing tax loopholes.
Your facts are off here. In 2022, total corporate profits in the US stood at 11.8 trillion USD. In the same time period, the total cryptocurrency market shrank by 1.4 trillion USD. The crypto market is both much smaller & fell heavily. We both know where the loopholes really are.

— FatMan (@FatManTerra) May 9, 2023
In the same vein, Dogecoin co-founder Billy Markus also reacted to Biden's tweet, asking which specific loopholes the president was referring to.
what loopholes ser? i gave y'all more money than i made off this stuff, while taking all the risk

you also realize most american crypto users aren't rich, but are using crypto cuz they don't feel like they have enough to make ends meet – because of you guys?

— Shibetoshi Nakamoto (@BillyM2k) May 9, 2023
Markus stressed that he had given the government more money than he had made in crypto and that most American crypto users were not wealthy but were trying to make ends meet.
Amidst the uncertainty about which crypto tax loopholes Biden meant, Reddit users speculated that the president might be addressing the wash sale rule, which the Internal Revenue Service (IRS) has not yet applied to cryptocurrency.
Comment
by u/snowdrone from discussion Biden calls for end to tax loopholes that benefit 'wealthy crypto investors'
in CryptoCurrency
The wash sale rule prevents investors from selling securities at a loss and repurchasing them within 30 days. An example of this loophole is MicroStrategy's sale of Bitcoin in December 2022.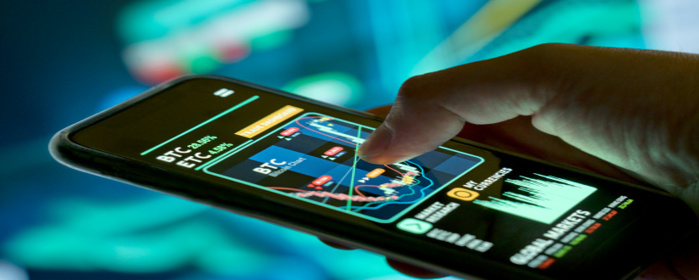 The company's subsidiary, MacroStrategy, sold 704 BTC at an average price of $16,776 per BTC, intending to reduce its tax bill.
Tax attorney and accountant Selva Ozelli analyzed the sale on January 3, 2023, and explained that this was a common strategy known as tax-loss harvesting. Investors use this method to decrease their capital gains by selling digital assets at a loss.
While the crypto community is eager to see which specific reforms the administration plans to implement, it is hoped that laws that will make the crypto arena thrive will be institutionalized.