Several organizations are taking advantage of the global cryptocurrency market to stay in line with the changing dynamics of the financial sector. The high usability of crypto is also facilitating companies and networks to become more efficient. The launching of Quasacoin is also an indication of this growing trend.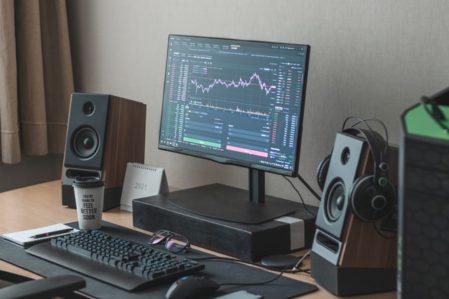 Quasacoin is launched in a bid to ensure the operational stability of the Quasa Chain Blockchain. It will help the network to increase its liquidity and expand the QUASA ecosystem. QUA is now also listed on the ProBit Global crypto exchange. Nonetheless, QUA is gaining a lot of traction from the consumers, and its community is growing. The web traffic on its site has crossed 120 thousand visitors a month, and that is a considerable number of people for a site.
QUASA aims to promote Quasacoin through ProBit Global
The Quasacoin project might be a new entrant in the sector but more and more people are learning about it. The number of consumers joining the blockchain is increasing almost every day. Moreover, several credible and reliable cryptocurrency magazines are publishing news and updates about the QUASA project, along with press releases.
Also, QUASA has now gone global after signing a contract with ProBit Global. This will help the network to grow popular and gain attraction from all over the world. ProBit Global is a renowned exchange that provides services to users from all over the world. It offers consumers to trade 600+ altcoins in 1000+ markets.
ProBit is home to millions of users from the cryptocurrency space. It has members, active users, and web visitors. It also attracts users of partnering aggregators and wallets. Also, ProBit provides services in 41 different languages.
More about QUA!
Quasacoin is compatible with all ERC-20 wallets and it is itself implemented on the Ethereum blockchain. QUA is also listed on the KickEX crypto exchange and Uniswap exchange. Its liquidity positions are represented on Uniswap as NFTs. As of now, there is no restriction and anyone can become a liquidity provider in the QUA liquidity pool. The margin of growth is high with QUA amid its increase trading volume and market cap
Quasacoin also follows a strong marketing and PR strategy. It is highly active on social media platforms and is talked about by 40 global finance publications. Its ecosystem facilitates freelancers and clients and has helped solve the issue of unemployment in different ways.