Trezor is one of the most popular hardware wallets for stowing cryptocurrencies securely. It allows users to keep their private keys offline and access their funds through a PIN-protected device. However, some Reddit users have recently reported that they received fake Trezor devices after ordering from the official website. These devices are designed to steal the user's seed phrase and funds.
Trezor Expects to Resolve the Issue Quickly
According to Trezor, the scam is carried out by a third-party reseller who intercepts the orders and replaces the original devices with counterfeit ones. The company has warned its customers to check the hologram seal and the packaging of their devices before using them. If they notice any signs of tampering, they should contact Trezor support immediately.
Despite these scam warnings, Trezor sales have skyrocketed by 900% in the past year. The company attributes this growth to the increasing demand for secure and user-friendly solutions for managing cryptocurrencies. Trezor offers two models of hardware wallets: Trezor One and Trezor Model T. Both support over 1,000 coins and tokens, including Bitcoin, Ethereum, Litecoin, XRP, Cardano, Binance Coin, and more.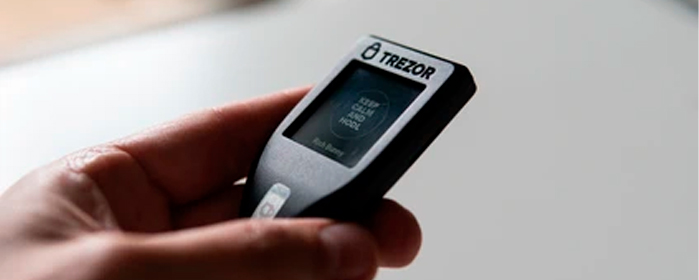 Trezor also provides various features and services to enhance the user experience, such as Trezor Suite, a desktop and web application that allows users to manage their devices and funds easily; Trezor Password Manager, a secure and encrypted way to store passwords; Trezor Data Recovery Service, a service that helps users recover their lost or damaged devices; and Trezor Shop, an online store that sells Trezor products and accessories.
Trezor Remains a Popular Choice Among Consumers
Trezor is not the only hardware wallet provider in the market. There are other competitors such as Ledger, KeepKey, BitBox, and Coldcard. Each of them has its own advantages and disadvantages in terms of security, usability, compatibility, and price. However, Trezor stands out as one of the most trusted and reputable brands in the industry, with a loyal customer base and a strong reputation for innovation and customer service.
They are a great choice for anyone who wants to store their cryptocurrencies safely and conveniently. It is easy to set up, use and update. It supports a wide range of coins and tokens. It offers various features and services to enhance the user experience. And it protects the user's funds from hackers, scammers, and thieves. Trezor is more than just a hardware wallet. It is a smart way to secure your digital wealth.