One of the most recent developments in cryptocurrency is the surge in XRP trading volume and price. It is designed to facilitate fast and low-cost transactions between different currencies and networks. XRP was the best-performing cryptocurrency among the top 10 by market cap, increasing 4.67% in the last 24 hours to US$0.5028.
XRP on the Rise Despite Controversies
The coin gained momentum after John Deaton, a lawyer who supports Ripple, tweeted on Sunday that the court will soon reveal internal documents from 2018 that show William Hinman, a former SEC director, stating that Ether tokens were not securities transactions, which could weaken the SEC's case against Ripple Labs.
David is correct. Even if Ripple and the SEC settled today, the emails are coming out. @RoslynLayton's motion to intervene (to obtain the emails) was ruled moot b/c the emails are being unsealed. If the case settled today, the judge would need to revisit her motion.

— John E Deaton (@JohnEDeaton1) May 28, 2023
The SEC accused Ripple Labs, its CEO, and its chairman of illegally selling unregistered securities worth $1.3 billion by marketing XRP to retail customers. The lawsuit, which started in December 2020, has been a major factor in XRP's price performance and delisting from several U.S. exchanges; the launch of RippleNet's first live on-demand liquidity (ODL) service in Japan, which uses XRP as a bridge currency for cross-border payments; and the growing adoption of XRP by institutional investors and retail traders.
XRP showed strong performance on a busy trading day, becoming the best content-authoring token among the top 100 by market cap. The XRP price crossed $0.5 per token, boosting investors' confidence and hitting a key psychological level. As a result, the XRP trading volume increased by over 85% in total.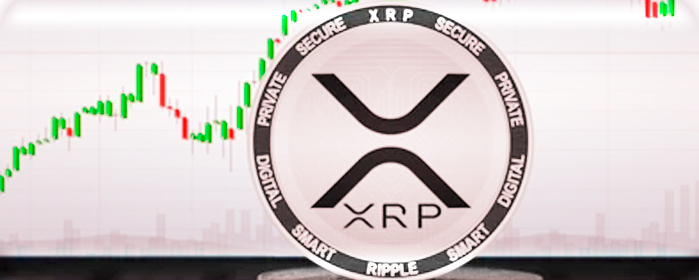 XRP Enthusiasts Remain Confident
XRP's performance has attracted the attention of many crypto enthusiasts and analysts, who have expressed their views and predictions on social media platforms such as Twitter and Reddit. Some are bullish on its prospects, while others are skeptical or cautious.
Regardless of their opinions, many agree that XRP is one of the most volatile and controversial cryptocurrencies in the market and has the potential to make significant gains or losses depending on how the legal and regulatory issues are resolved.
The U.S. jobs report for May, which will be released on Friday, is a key indicator for the market. It contains essential nonfarm payroll data, which shows how many jobs were added or lost in the economy. The market uses this data to gauge the strength of the labor market and the inflation outlook, which can influence the Federal Reserve's decision on interest rates and other monetary policy measures.