According to Brad Garlinghouse, the CEO of Ripple, the protracted legal dispute between Ripple and the United States Securities and Exchange Commission (SEC) is becoming closer to a resolution; nonetheless, it is possible that this process may still take several months.
During an event that was held for DC Fintech Week, Garlinghouse said that he believes we will have an answer in the first part of the next year.
Garlinghouse has said that Ripple might think about reaching a settlement with the SEC, but he has emphasized that XRP needs to be acknowledged as an asset that is not a security.
According to him, the possibility of settling the dispute must begin with the recognition that XRP has evolved into a security.
The lawsuit brought against the firm by the U.S. securities regulator was first filed in December 2020. At that time, the agency accused the company of utilizing its XRP cryptocurrency in an unregulated securities offering.
It has been a drawn-out process, and Garlinghouse said that it was a bellwether case for the cryptocurrency sector as a whole and for the United States specifically.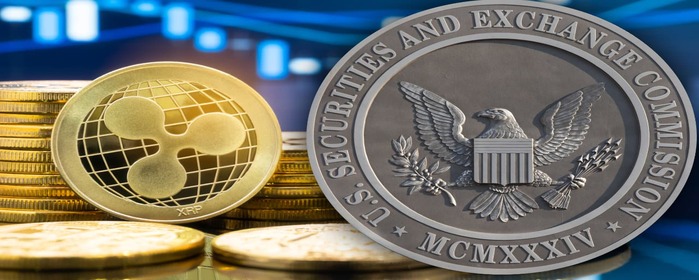 In addition, by the middle of November, the judge will have all of the relevant information and the case will be presented to him.
In the last month, the tides have begun to change in favor of Ripple. In the continuing Ripple lawsuit, a Federal Judge demanded the SEC provide the Hinman Documents at the start of October.
Charles Hoskinson Makes Some Comments
However, in a parallel turn of events, Charles Hoskinson, inventor of both Cardano and Ethereum, has responded to the online harassment he has endured at the hands of the XRP Army, the name given to Ripple supporters.
The unbelievable flood of abuse I got for a single statement that was taken out of context, he stated in a video posted on October 11.
According to Hoskinson, the SEC is investigating Ripple not because of corruption or any plots concocted by the XRP community, but rather because of confusion.
XRPArmy, a group of XRP supporters, took exception to this and started mocking Hoskinson on Twitter, prompting him to block a number of users.