Kim Kardashian, a socialite from the United States, will be required to pay a fine of $1.26 million as a result of her participation in the marketing of a cryptocurrency fraud known as EthereumMax (EMAX).
According to an announcement made by the Securities and Exchange Commission (SEC) of the United States on Monday morning, Kim Kardashian is being investigated for "unlawfully advocating" a "crypto security."
The Securities and Exchange Commission (SEC) asserts that Kardashian broke one of its regulations when she endorsed EthereumMax without making the required notice that she was being paid to promote it.
Kardashian has said that she is willing to comply with any further inquiries that the SEC may have about the EthereumMax project and has indicated that she will resolve the allegations in exchange for a payment of $1.26 million that will include fines, disgorgement, and interest.
The notification made notice of the fact that Kardashian had neglected to declare a paymentcelebrities/influencers of two hundred and fifty thousand dollars that she had received to make a post on her Instagram page promoting EMAX tokens along with a link to the project's website.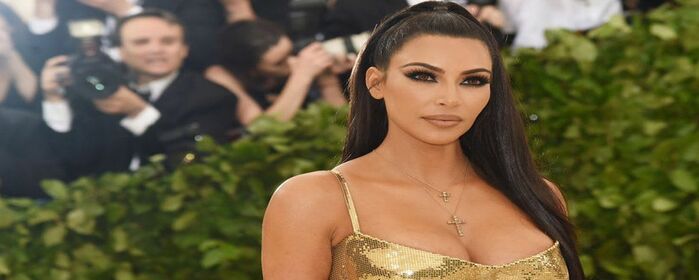 Gary Gensler Chimes In
In a subsequent tweet, SEC Chair Gary Gensler discussed the settlement, stressing that endorsements from celebrities should not be interpreted as fundamental financial advice.
Today @SECGov, we charged Kim Kardashian for unlawfully touting a crypto security.

This case is a reminder that, when celebrities / influencers endorse investment opps, including crypto asset securities, it doesn't mean those investment products are right for all investors.

— Gary Gensler (@GaryGensler) October 3, 2022
This might be a warning shot across the bow that implies that legal action against high-profile celebrities who rode the cryptocurrency wave by promoting certain assets to their admirers is on the table.
According to Gensler, this example serves as a cautionary tale to investors that just because a celebrity or influential person backs a certain investment opportunity, including crypto asset securities, it doesn't guarantee it's a good fit for everyone's portfolio.
He elaborated by saying that they advise clients to evaluate the risks and rewards of an investment in the context of their overall financial objectives.
In the initial court petition, Kardashian, Mayweather, and eight others were named as perpetrators of fraud for allegedly conspiring with business management to spread false information regarding the cryptocurrency and the majority of tokens in circulation. Co-founders included Steve Gentile and Giovanni Perone.