Ripple, the blockchain payment protocol, has recently returned 700 million XRP tokens to its escrow account after releasing 1 billion tokens for liquidity purposes in May. This move shows that Ripple is managing its token supply responsibly and strategically, aiming to foster stability and liquidity in the XRP market.
According to Whale Alert, a service that tracks large cryptocurrency transactions, Ripple released 1 billion XRP tokens from its escrow wallets on June 1, as part of its monthly schedule. However, only 16 hours later, Ripple locked 700 million XRP tokens back in escrow, indicating that the demand for XRP was lower than expected.
🔒 🔒 🔒 🔒 🔒 🔒 🔒 🔒 🔒 🔒 300,000,000 #XRP (152,704,922 USD) locked in escrow at Ripple Escrow wallet https://t.co/6hj1kCk8pI

— Whale Alert (@whale_alert) June 1, 2023
Ripple Escrow Strategy 
Ripple has been following this practice of releasing and locking back XRP tokens every month since 2018 when it announced that it would place 55 billion XRP in a cryptographically secured escrow account. The company stated that it would release 1 billion XRP every month and use the funds to support the growth and development of the XRP ecosystem.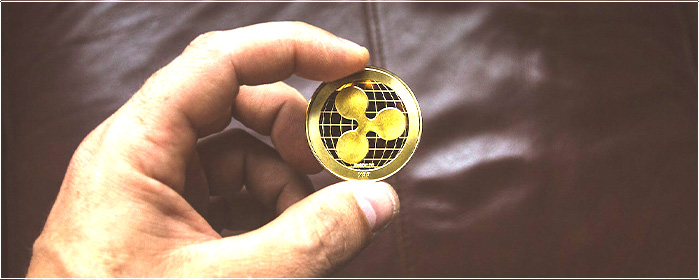 Ripple's escrow mechanism is designed to prevent oversupply and inflation of XRP, as well as to protect the token's value from market speculation and manipulation. By locking a portion of XRP tokens in escrow, Ripple effectively reduces the circulating supply of XRP and controls its price. This helps to create a more stable and predictable environment for investors and users of XRP.
Additionally, Ripple's decision to move 500 million XRP tokens from its own wallets demonstrates a proactive approach to maintaining market liquidity. This action provides ample trading opportunities for investors, facilitating healthy market activity and minimizing liquidity constraints. A well-functioning and liquid market ensures buyers and sellers can transact XRP efficiently, enabling smooth operations across various platforms and exchanges.
Ripple's commitment to responsible token management and transparency is evident from its regular reports and disclosures about its token movements and escrow activities. The company also sells XRP to its On-Demand Liquidity (ODL) partners, who use the token to facilitate cross-border payments and remittances. In the first quarter of 2023, Ripple sold $2.93 billion worth of XRP to its ODL partners.
By enhancing stability and liquidity within the Ripple ecosystem, the company is reinforcing investor confidence and promoting a healthy digital asset market.