The justice system is moving forward with the legal case between Ripple and the United States Securities and Exchange Commission (SEC), signaling that the trial might be approaching a final conclusion. Judge Analisa Torres has set dates for the discovery of possible resolutions and the presentation of arguments between the two parties.
In response to the letter sent by the SEC on November 9, indicating the cessation and withdrawal of the lawsuit against Ripple's top executives, Bradley Garlinghouse and Chris Larsen, Judge Torres officially scheduled the phase of discovery and argumentation of solutions.
The first court appearance is set for February 12, 2024, a date by which both parties are expected to complete the reconciliation process.
The process will continue on March 13, when the plaintiff will present its argument in accordance with the remedies, followed by the defendant's opposition filing on April 12.
On April 29, the plaintiff will have the opportunity to submit a response to the defendant's opposition.
This development indicates that the courts are aiming to bring an end to the protracted legal battle between the SEC and Ripple, which has been ongoing for several years.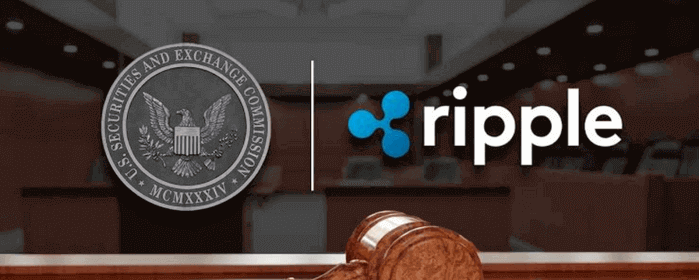 Reactions to the Potential Outcome: What the Ripple Community Says
The XRP community and the overall blockchain industry are eager to learn the results of the discovery and argumentation phase scheduled for next year.
The case between Ripple and the SEC has sparked intense debates in the community. Recently, a lawyer and digital asset enthusiast, Bill Morgan, shared his perspective on the case on Twitter.
Morgan argued that Judge Analisa Torres may have provided the XRP community with a significant advantage by evaluating the XRP token under the Howey test.
According to him, this could become an argument in favor of the XRP community against Bitcoin Maxi proponents who claim that everything except Bitcoin is a security.
In the very first paragraph of her analysis of the XRP token, the judge differentiated the underlying token from the contract, transaction or scheme by which it is sold stating that the 'subject' (the thing being sold) is "not necessarily a security". She then gives a list of…

— bill morgan (@Belisarius2020) November 13, 2023
The Ripple vs. SEC case is a highly controversial topic on social media, with various opinions and analyses regarding its legal implications and its impact on the market. Judge Torres's final decision in this case will have significant consequences for Ripple, the SEC, and the industry as a whole.