Amidst rumors that the cryptocurrency organization FTX is trying to buy the online brokerage business, shares of Robinhood Markets (HOOD) skyrocketed further on Monday before trading in the company was suspended on the Nasdaq. Robinhood Markets is an online brokerage firm.
Robinhood Stocks Rose On Takeover Rumors
On Monday, Robinhood's stock price increased after it was reported by Bloomberg News that cryptocurrency exchange FTX was contemplating purchasing the trading app.
According to Bloomberg News, which cited people familiar with the matter, the stock increased by 14% to its session high before trading was briefly halted after a report that FTX was internally discussing a takeover plan. However, the report also stated that Robinhood has not made an offer to acquire the company.
The Chief Executive Officer of FTX, Sam Bankman-Fried, expressed his excitement about Robinhood's business possibilities in a statement that was released on Monday. However, there are currently no active M&A negotiations with Robinhood.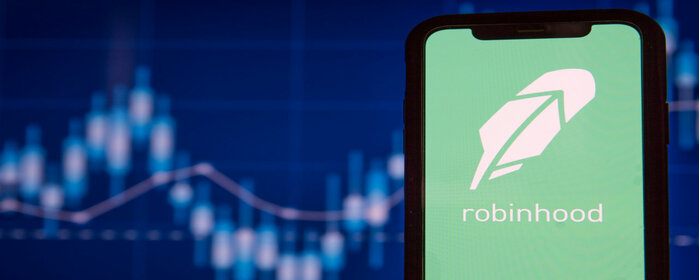 Nevertheless, after a short pause in trading, Robinhood's shares rose 15.7% to $9.26 per share, a move that would still leave the company down more than 73% for the year with a market value of just more than $8 billion.
According to a filing that was made with the Securities and Exchange Commission last month, Bankman-Fried purchased a 7.6 percent ownership in Robinhood for a total value of $648 million.
According to the document, Bankman-Fried purchased the shares because it was of the opinion that they constitute an advantageous investment. During the pandemic trading boom, Robinhood drew a large number of retail investors, and the fledgling broker also saw success when it released its cryptocurrency trading platform in 2018.
Robinhood was founded in 2013. Since then, the company's stock trading activity slowed down, which caused crypto trading to become a key factor for the company's bottom line.