According to a recent Wall Street Journal report, the Securities and Exchange Commission (SEC) is increasing its scrutiny of proof-of-reserves audit firms' work for cryptocurrency companies.
The SEC is worried that investors might receive a false sense of reassurance from the firms' reports, according to Paul Munter, the acting chief accountant of the financial regulatory body.
The body's senior official insists that they are cautioning investors to be extremely wary of some claims being made by cryptocurrency companies.
Following the collapse of one of the once-leading crypto exchanges, FTX, due to what they called "liquidity issues," centralized crypto exchanges began disclosing their proof-of-reserves audit reports, an idea promoted by the CEO of Binance.
Even though several other existing crypto exchanges have released reserve audits that have been verified by third-party auditors, regulators in several countries are constantly carrying out investigations to ensure that everything is as it appears.
The results of these audits, according to Munter, aren't always indicative of the company's financial health. Therefore, he said investors shouldn't place too much trust in a company's assertion that it has a proof-of-reserves from an audit firm.
Proof-of-reserves Lack of Proper Information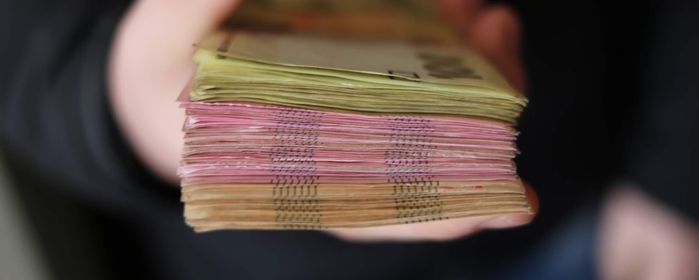 He continued by saying that these proof-of-reserve reports "lack" the information needed for stakeholders to assess whether the business has enough assets to cover its liabilities.
As per Munter's argument, the SEC may refer a situation to the division of enforcement for additional review if it finds "troubling" fact patterns.
However, he is not the only SEC official who is concerned about the centralized players' proof of reserve audits. On December 11, John Reed Stark, the former director of the SEC's Internet Enforcement Division, tweeted that Binance's proof-of-reserve report raised a "red flag."
Binance's "proof of reserve" report doesn't address effectiveness of internal financial controls, doesn't express an opinion or assurance conclusion and doesn't vouch for the numbers. I worked at SEC Enforcement for 18+ yrs. This is how I define "red flag. https://t.co/6oEqmArjS9

— John Reed Stark (@JohnReedStark) December 11, 2022
He claimed that Binance's proof of reserve report failed to verify the figures, express an opinion, or provide assurance regarding the effectiveness of internal financial controls.
Binance, on the other hand, keeps ensuring its users that it's in a healthy financial situation, while its reserves can also handle any crypto winter and mass withdrawals.
Sam Bankman-Fried (SBF), FTX's founder, quit as CEO after rival exchange Binance withdrew from a planned acquisition, which led to the firm's filing for U.S. bankruptcy protection last month
Since then, the ex-CEO has faced multiple charges at his former firm's headquarters, in the Bahamas and now from the American government, the SEC, the Department of Justice, and the CFTC.
However, as reported today, the disgraced curly-haired SBF has finally been released from custody after posting bail in the sum of $250 million.