Bitcoin and Ether, the two largest non-stablecoin cryptocurrencies by market value, dropped in Hong Kong's afternoon trading session on Tuesday. The rest of the top 10 digital coins showed mixed performance.
Bitcoin and Ether experienced a drop in their prices on Tuesday afternoon in Hong Kong, while the rest of the top 10 non-stablecoin cryptocurrencies by market capitalization showed mixed results. 
Investors maintained their confidence after BlackRock submitted its spot Bitcoin spot exchange-traded fund (ETF) application again on Monday, despite the previous rejection from the Securities and Exchange Commission (SEC).
The Crypto Market Was Heptic Today
In the eight and a half hours from 7:50 a.m. to 4:30 p.m. in Hong Kong, Bitcoin lost 0.54% of its value and traded at US$30,971. Ether, the second-largest cryptocurrency, also declined slightly by 0.15% and reached US$1,951 at the end of the period. Ether has been above US$1,900 since Sunday.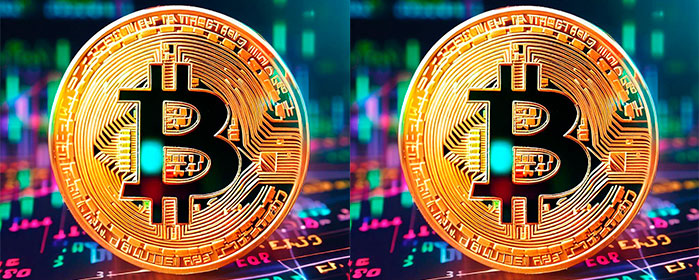 Bitcoin reached its highest level since June 2022 on Tuesday morning, peaking at US$31,371.
BlackRock, the world's largest asset manager, submitted a new Bitcoin ETF application on Monday, naming Coinbase as the potential custodian. The move came after the SEC expressed its dissatisfaction with Bitcoin ETF proposals from major financial firms such as Blackrock and Fidelity Investments, the Wall Street Journal reported.
The biggest drop in the top 10 cryptocurrencies today was Litecoin, which lost 3.758% of its value and traded at US$107.36. Binance's BNB token was the second-worst performer, with a 1.42% decrease in the last 24 hours and a price of US$245.23. Litecoin's fall comes before its third halving event on August 2, which will reduce the supply of the token and make it more scarce.
Among the top cryptocurrencies, Polygon's Matic token showed the highest increase, climbing 2.21% to US$0.7053, followed by the XRP token which gained 1.27% to US$0.489.
The total crypto market capitalization in the last 24 hours grew 0.36% to US$1.21 trillion and market volume rose 17.58% to US$37.49 billion, according to CoinMarketCap data.