There are a few names in the cryptocurrency industry that turn heads and attract a lot of attention as soon as they are called upon. These cryptocurrencies are crucial in popularizing the concept of digital currency in the modern globe. Apart from their profit potential, the enthusiastic community of these cryptos play a key role in inviting people to their network. In the last few years, meme coins have also become a thing in the industry. The likes of Shiba Inu, Dogecoin and the Floki coin have made massive upsurges in terms of valuation and market cap.
As more and more people continue to join these projects, these cryptocurrencies have become a force in the crypto market. They have climbed up the charts of popularity and other significant statistics in the highly competitive market. In a recent development, Shiba Inu also hit a significant milestone. The popular coin achieved the milestone for 1 million token holders. With time, Shiba Inu has become the most favorite ERC-20 token among Ethereum whales. These figures show that Shiba Inu is experiencing more adoption and support from the consumer sector.
A proud milestone for the Shiba Inu army
Shiba Inu became increasingly popular in the last few weeks, as it surged and dropped a decimal point from its valuation. SHIB has helped users to accumulate profits by a significant margin. However, the price of Shiba Inu is facing a dip right now. Whales have preferred the token during these dips.
Also, the coin is also undergoing constant burning phases that helps in reducing its circulating supply. When the supply becomes scarce, the demand of the coin normally increases, and triggers a price rally of the token. A similar pattern was observed by the SHIB token.
SHIB shed almost 50% of its gains, after dropping from the all-time high value of $0.0000816. Despite the dip, the interest of investors has increased in the popular meme coin. Many investors opt for SHIB as an ideal asset for portfolio diversification. At the time of writing, SHIB is valued at around $0.00003852. The token faces local resistance at $0.0000525.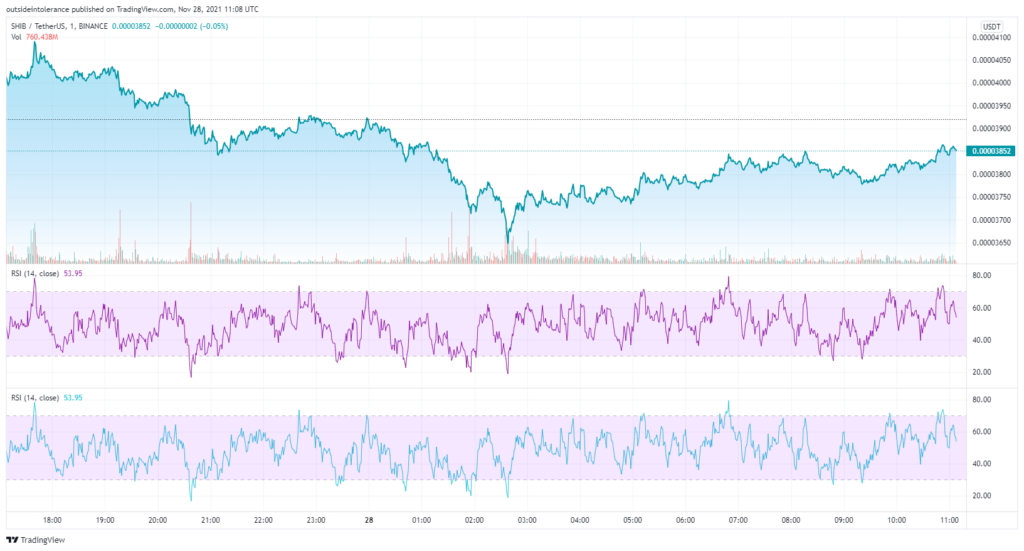 In addition to this, Shiba Inu was also listed on the popular South Korean cryptocurrency exchange, Korbit. The coin was offered to over 100,000 users on the Korbit exchange. The developers of SHIB have also announced plans to launch SHIB games in the near future.