The ITB tool shows how much profit or loss the holders of Shiba Inu have based on their purchase price and the current price. The tool divides the holders into different groups according to the price range they bought the tokens. For example, one group is those who bought between $0.000008 and $0.000014. 
There are 300 trillion SHIB tokens in this group, and they are facing a barrier to selling because the current price is lower than their purchase price. The tool calls this group "Out of the Money."
Shiba Inu is Facing a Difficult Situation
Another way to look at this is to compare the current price with the average cost of the addresses. If the current price is higher than the average cost, the address is "In the Money" and has an incentive to hold. However, if the current price is lower than the average cost, the address is "Out of the Money" and may want to sell. Many addresses are "Out of the Money" right now, which means they could put downward pressure on the price if they sell.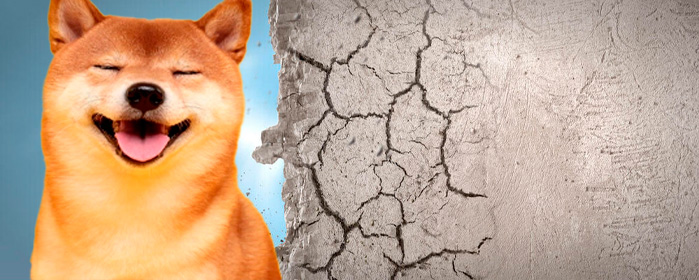 The current SHIB price is around $0.000007, which is a tough resistance zone with a lot of SHIB volume. This makes it harder for the price to break above this level unless there is enough buying power to overcome this challenge.
As SHIB faces strong selling pressure, it has been losing its strength and momentum. We have reported before that Shiba Inu is on a downward trend and may reach a local bottom soon. This happened when SHIB could not keep its 21 EMA support level, which suggested a possible bearish change in its price action. ITB has revealed this new information, which may cause more volatility for Shiba Inu investors. 
If SHIB cannot overcome this tough resistance level, it may see more price drops. However, as with any cryptocurrency, the market is very unpredictable and can change quickly.