On Thursday, Bitcoin and Ether experienced an increase in value during trading in Hong Kong. This was also the case for most of the top 10 non-stablecoin cryptocurrencies by market capitalization. The SOL token had the largest gain in the top 10, which was due to its new partnership with e-commerce giant Shopify.
Crypto Market Responded Positively to the New Partnership 
After announcing a deal with Shopify to enable crypto payments on the e-commerce platform through Solana Pay, a peer-to-peer payments protocol on the blockchain, Solana's SOL token gained 4.33% in 24 hours and reached $20.79 in Hong Kong. It was the top performer among the top 10 cryptocurrencies, but it still traded near a six-week low.
In the trading session in Asia, Bitcoin's price remained stable at $26,430 in Hong Kong, after a brief surge to $26,769 earlier in the day. BlackRock applied for a spot in Bitcoin ETF at the $25,000 level, which has strong support. If Bitcoin drops below this level, investors may panic. The next possible support level is around $19,870, where Silicon Valley Bank collapsed.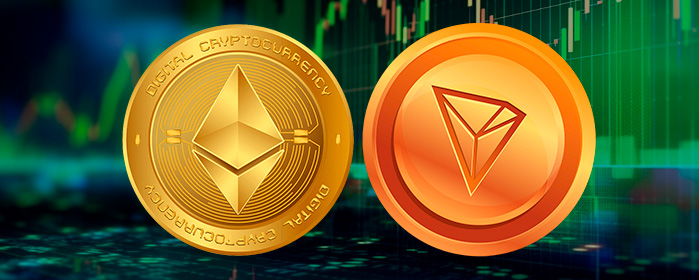 During afternoon trading in Asia, Ether's value increased by 0.59% to $1,671, resulting in a weekly loss of 6.92%. Tron's (TRX) token also experienced growth, rising 1.73% in the past 24 hours to $0.077, recovering from a two-month low of $0.073 on June 25. 
According to data from CoinMarketCap, the total crypto market capitalization increased by 1.45% to $1.07 trillion over the past 24 hours, while market volume decreased by 8.66% to $32.44 billion.
The market is still affected by the OpenSea royalty policy change. The number of transactions, total sales, and interest in Ordinals inscriptions have decreased. The average sales price has increased. NFT sales on the Bitcoin network dropped 12.04% in 24 hours.
A Polygon-based NFT project, DraftKings, dropped to the seventh spot among all collections by 24-hour sales volume, which fell 25.97%. Polygon's 24-hour sales also decreased 17.66%.