According to a Monday announcement from Solflare, a wallet on the Solana blockchain network, users will now be able to select high-priority fees when executing Solana network transactions. As such, users will be able to pay more for gas to avoid network congestion. According to the statement, Solflare will automatically determine whether the Solana network is congested and will slightly raise costs to give your transaction priority over others.
🚀 Priority fees are live in Solflare Web/Extension 🚀

Solflare will automatically detect whether the @solana network is under load & slightly increase fees to prioritize your transaction over others.

When it matters the most, your transactions will go through and be fast! 🤝 pic.twitter.com/4OGV4IvjxZ

— Solflare Wallet (@solflare_wallet) January 16, 2023
Priority fees are now offered on the Web and Extension, as well as for in-wallet transactions, with mobile and app priority fees to follow.
Solflare Wallet Becomes the First to Implement "Priority" fees
Explaining the technicalities in a Twitter thread, the CEO of Solflare and co-founder of Solrise Finance, Vidor Gensel, indicated that the Solflare wallet is the first to implement the process in a manner that is user-friendly.
8/ @solflare_wallet is the first to implement this in a user-friendly way!

In-wallet transactions will automatically be prioritized with the current market price for fees, ensuring that your transactions are included faster than those in other wallets. pic.twitter.com/rV7pVitEEN

— Vidor Solflare/Rise 🙌 (@vidor_solrise) January 16, 2023
"In-wallet transactions will automatically be prioritized with the current market price for fees, ensuring your transactions are included faster than other wallets."
He stressed that this is important since other wallets' lack of adequate prioritization may prevent their customers from transacting during periods of high network traffic.
On the other hand, Solflare Wallet will now guarantee easy and quick transactions by adjusting to network conditions.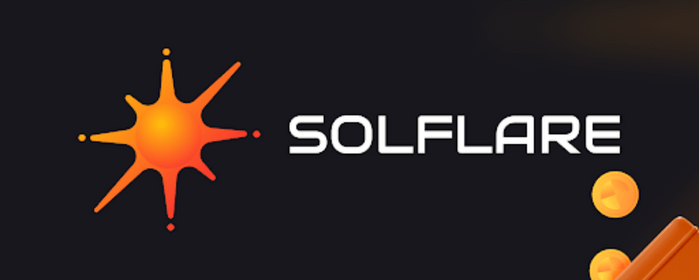 Priority fees will also serve to keep a blockchain network more stable by stopping users from bombarding the Solana network with multiple transactions in the hope that one of them will succeed.
Solana has been a popular blockchain for NFTs and decentralized apps since its inception in 2019 owing to its speed and inexpensive expenses when compared to other prominent networks.
Despite these advantages, the Solana blockchain network experiences network congestion when it tries to handle a spike in transaction volume.
The next stage, according to Vidor, should be to engage with decentralized apps to properly prioritize their transactions and include protections in the wallet to prevent misuse of the fee mechanism.
A major advance in the cryptocurrency sector, the introduction of priority gas fees by the Solflare wallet paves the way for a more resilient, efficient, and user-friendly ecosystem for everyone.