American music company Sony Music Entertainment has expressed ambitions to deploy nonfungible tokens (NFTs) after submitting a trademark application covering music and artists under the Columbia Records banner.

New NFT Trademarks
An extract from the application that the company submitted to the United States Patent and Trademark Office (USPTO) was posted by the trademark attorney Mike Kondoudis on Twitter. According to what is said in the paper, the corporation desires for audio and video records that can be downloaded and feature live musical performances to be validated by NFTs.
#SonyMusic has filed a trademark application for the Columbia Records logo claiming plans to use it for:
▶️ NFT Backed Media
▶️ Music + Podcast Production
▶️ Artist Management + Music distribution services
..and more!#NFTs #Metaverse #Web3 #Columbiarecords #Pop #Rock #Hiphop pic.twitter.com/xY7kRMgo1m

— Mike Kondoudis (@KondoudisLaw) September 6, 2022
In addition, NFTs are required to authenticate downloading image files that include photographs and artwork as well as downloadable multimedia files that comprise artwork, text, audio, and video that are related to live musical performances. In addition, the trademark application encompassed promotional services and entertainment services.
A trademark application was also submitted for the company's supply of online entertainment, which includes the provision of sound and audio-visual records that are related to music and entertainment based on music that may be downloaded.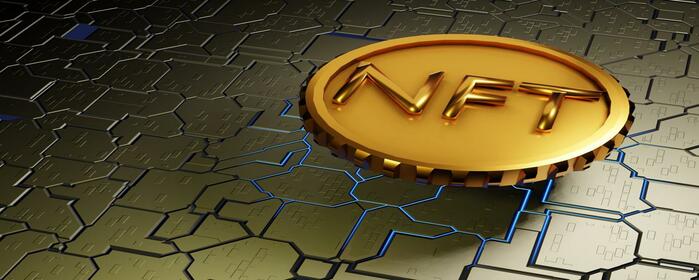 The foray into NFT would create new avenues for SONY to generate revenue from their work as well as grounds for artists to interact with their respective audiences. This is not the first time the recording company has seeded in the cryptocurrency market. Sony Music Entertainment invested in MakersPlace, an NFT digital art company, during a Series A fundraising round in August 2022.
Pantera Capital, Bessemer Venture Partners, Coinbase Ventures, and Sony Music Entertainment were among the prominent venture capital firms involved in the discovery effort. Thirty million dollars was raised during the round of investment.
To release the NFT collection of Bob Dylan and Miles Davis, the music corporation announced a collaboration with Solana, CA-based NFT marketplace Snowcrash, and fellow music giant Universal Music Group in March. Sony Music Entertainment looks to be following in the footsteps of MTV by using non-fungible tokens (NFTs) to power live metaverse performances.
MTV organized the Video Music Awards (VMA) on August 29. These awards brought together modern music stars from across the world, such as Snoop Dogg, Eminem, Ariana Grande, Justin Bieber, Charli XCX, Twenty-One Pilots, and Blackpink.