BigCommerce, an open source software as a service (SaaS) eCommerce platform, has formed strategic relationships with the cryptocurrency app BitPay and the worldwide cryptocurrency payment gateway CoinPayments to provide cryptocurrency payment options to its customers in certain locations.
BigCommerce is an e-commerce platform that is similar to Shopify in that it enables companies to establish their own online shops and provides a user-friendly interface as well as partner connectors.
Over 60,000 businesses may now be supported internationally by this business model, and all of those businesses can now take Bitcoin as a form of payment.
BigCommerce's Chief Sales Officer, Marc Ostryniec, commented on the new development and stated that the company's goal is to drive innovation and growth for their merchants, and that expanding their cryptocurrency ecosystem to include trusted best-of-breed partners is just one step toward achieving that goal.
He also said that a new generation of customers is enthusiastic about doing business using cryptocurrency and that they are assisting these customers in doing so.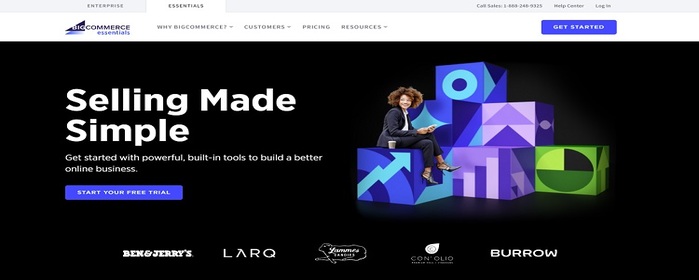 Because the connection is just only one click, retailers may immediately start accepting bitcoin payments as an additional option. BigCommerce also gives merchants the ability to decide on the cryptocurrency payment methods that will function the most effective inside their own businesses.
BitPay makes it possible for businesses to take a wide variety of cryptocurrencies, such as Bitcoin (BTC), Ethereum (ETH), Dogecoin (DOGE), Bitcoin Cash (BCH), Shiba Inu (SHIB), Wrapped Bitcoin (WBTC), Litecoin (LTC), and XRP (XRP), in addition to five USD-pegged stablecoins (BUSD, DAI, GUSD, USDC, and USDP).
E-Commerce Diving Hard Into Crypto
One piece of evidence that demonstrates that the cryptocurrency industry is continuing to expand is the rise in the number of e-commerce platforms that are willing to take cryptocurrencies. A corresponding increase may be seen in the use of cryptocurrencies for online commerce.
BigCommerce is the latest e-commerce platform to introduce support for cryptocurrency payments, following in the footsteps of a number of its competitors over the previous few years.
Many online retailers have started accepting bitcoin payments to keep up with the latest trend as cryptocurrency becomes more accepted on a worldwide scale.