Over the last day, the cryptocurrency market has continued to witness an uptrend, as the total market cap has gone up to $1.89 trillion with an increase of 4.70% in the last 24 hours.
The price of the leading cryptocurrency, Bitcoin also rose by 4% in the past 24 hours to nearly $41,000, now currently at around $40,600 after it dropped below $39,000 on Monday. So, the entire crypto market recently recovered from a huge selloff.
Not only Bitcoin was affected by this recent downtrend, but other cryptocurrencies like "Ether" also slipped below $2,900 in the midst of Monday trading. There are several reasons for this relative crash in the market over the weekend till Monday.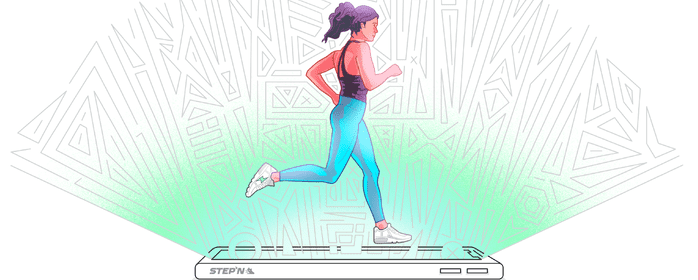 The market dominance of Bitcoin also increased slightly by 0.15% over the past day, settling at 41.06%. According to CoinMarketCap data as of today's morning, the total crypto market volume increased by 59.61% to $96.83 billion.
However, there are certain factors that contributed to the meteoric rise of the crypto market, as Altcoins (or alternative coins), memecoins, and even NFTs are welcoming traders and investors after the recent downtrend. The market is going higher today. But what could be the reason? It turns out that there are several factors that continue to make both bitcoin and other coins rise in value.
Some altcoins, particularly STEPN (GMT) token has also jumped up to 22% in the past 24 hours. The token is the native currency of "STEPN," a Web3 lifestyle app with social-Fi and Game-Fi elements. This project allows users to make "handsome earnings by walking, jogging, or running outdoors." At present, the token is trading at $3.25 according to the data gotten from CoinMarketCap. This sudden price increase happened a few hours after the project announced through ts official Twitter account that its server had "endured several DDOS attack."
1/ Shortly after the last update, our server has endured several DDOS attacks. The attacks have caused some network congestions, our dev team has fixed most of the issue and the server has resumed its normal function.

— STEPN | Public Beta Phase III (@Stepnofficial) April 18, 2022
CoinDCX Crypto Exchange got Series D funding
CoinDCX, India's top cryptocurrency exchange, recently completed a Series D fundraising round that was oversubscribed by over USD 135 million. This funding gives Indian traders and investors hope after the country's Finance Minister, Nirmala Sitharaman, underlined her stringent approach to crypto during an International Monetary Fund (IMF) meeting in Washington DC on Monday. The finance minister slammed cryptocurrency for its potential for money laundering and financing terrorist groups, and urged for a global approach to crypto regulation.
Because of the numerous FUDs around cryptocurrency, CoinDCX is constantly working to raise awareness and educate Indian investors about the cryptocurrency and blockchain industries. As a result, this funding had a significant impact on the cryptocurrency market's quick price spike.