Tether, the world's largest stablecoin, revealed on Thursday that it has raised its holdings of US government debt while lowering its exposure to risky assets in the wake of the crypto sector's recent sell-off.
Stablecoins are cryptocurrency tokens that are tied to the value of sovereign currencies such as the US dollar and traditional assets such as gold. Tether, the business behind the same-named coin, is backed by the US dollar.
Tether now holds up to $39.2 billion of US Treasury
Tether's holdings of US Treasurys increased 13% to $39.2 billion in the first quarter, according to its latest "attestation" report.
The amount of commercial paper short-term loans to Tether-owned enterprises fell 17% to $20.1 billion during the period and has dropped a further 20% since April 1, according to the corporation.
Tether reported $82.4 billion in reserves as of March 31, with $82.3 billion in liabilities. Since the Q1 report, it has decreased its commercial paper holdings by an additional 20%, according to Chief Technology Officer Paolo Ardoino.
Tether's commercial paper holdings have been a source of concern for regulators and economists, who have warned that stablecoins may pose a risk to wider financial stability, with the United Kingdom among the major economies attempting to regulate the sector.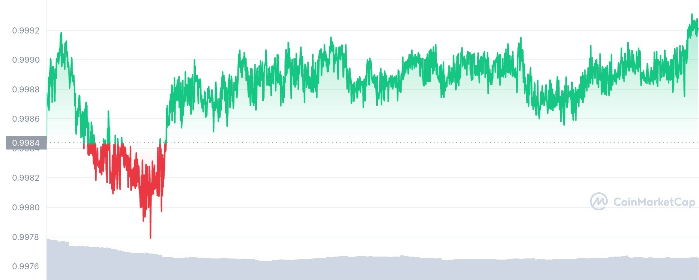 Tether's latest announcement is noteworthy since it is the first time the company has stated that it is purchasing government debt from countries other than the United States in addition to Treasury bills.
Non-U.S. bonds account for only about $286 million of Tether's total holdings, which total more than $82 billion. However, the source of the monies and the governments that are issuing them is unknown.
Tether is designed to be pegged to the dollar at all times. Last week, though, tether was briefly pulled below $1 on numerous platforms due to cryptocurrency volatility and fear over the collapse of terraUSD, a competitor stablecoin.
Tether is one of the most important tokens in the cryptocurrency market. It's the world's largest so-called stablecoin, with $74 billion in circulation, permitting daily exchanges of billions of dollars. During periods of high volatility in bitcoin and cryptocurrencies, it allows investors to easily convert their money to prevent loss.