In the past few days, the crypto market has experienced a major crash. However, the most suffering token these days was Terra (LUNA). The Terra LUNA token has plunged by more than 99%. As a result, its investors and traders have lost all of their fortunes. The token's disastrous performance overshadowed the rest of the coins in a market-wide degradation.
Within 24 hours, the market cap of LUNA fell from over $40 billion to less than $500 million. Its current value is around $0.000030. The dramatic loss of the coin has caused an uproar in the crypto market. Not only Terra community members, but the rest of the crypto world is also growing suspicious of digital assets and crypto.
Terra Blockchain Halts Network Activity
The Terra blockchain was officially halted at a block height of 7603700.https://t.co/squ5MZ5VDK

Terra validators have decided to halt the Terra chain to prevent governance attacks following severe $LUNA inflation and a significantly reduced cost of attack.

— Terra (UST) 🌍 Powered by LUNA 🌕 (@terra_money) May 12, 2022
To deal with the situation, Terra came up with a recovery plan. The network validators of Terraform Labs halted the network activity in fear of increased governance attacks. Terra announced that its blockchain network was stopped at a height of 7,603,700. Network activity was restored after some time but it was again officially halted at block 7,6007,789.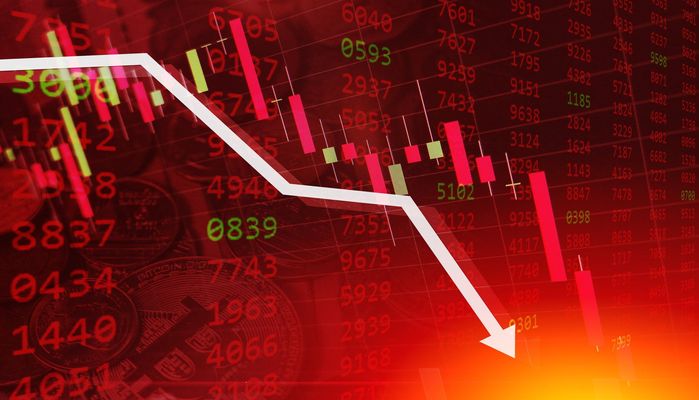 In addition to this, the network staked 240 million tokens and burned millions of UST tokens. However, neither LUNA nor UST have recovered from the volatility. The downfall of UST, Terra's stablecoin project, was a major propellant for LUNA's price crash. The network is continuously increasing LUNA's supply to bring UST back to $1. But so far, nothing has contributed to LUNA's price recovery. Experts believe that it is nearly impossible for the coin to bounce back from this situation.
The Terra blockchain has officially halted at block 7607789.

Terra Validators have halted the network to come up with a plan to reconstitute it.

More updates to come.

— Terra (UST) 🌍 Powered by LUNA 🌕 (@terra_money) May 13, 2022
Binance Suspends LUNA Trading
Adding on to Terra's misery, the largest cryptocurrency exchange in the world, Binance, has suspended trading of LUNA UST tokens. The exchange has indefinitely suspended the trading of both of these tokens across spot, cross margins, and futures products. Previously, the exchange announced that if the coin falls below $0.005 it will delist LUNA contracts. However, the target was hit and Binance delisted the token. As of now, all LUNA and UST trading pairs have been delisted on the exchange.
Moreover, Bybit and eToro have delisted LUNA spot trading. Crypto.com is also reported to halt LUNA withdrawals and trading. All of these renowned exchanges are stepping away from LUNA and UST, indicating the unreliability of the token.
After the collapse of Terra LUNA, several Reddit users have posted about how they lost their life savings in the price crash. Many of them shared about having suicidal thoughts. Many fellow colleagues have posted the links to Suicide Prevention Lifeline to help concerned users.