Over the previous 24 hours, the worldwide cryptocurrency market value grew modestly, while Bitcoin (BTC) also exhibited indications of recovery. But does this suggest that the most recent crypto market meltdown has ended?
Market Shows Signs Of Recovery
The steep drop in the bitcoin market is already decreasing, indicating that a rebound or bounceback is possible. Because of the falling prices, speculators have purchased digital assets at their lowest levels ever. Elon Musk has also expressed his enthusiasm for the cause.
Despite the fact that he lost all of his earlier gains through Tesla when Bitcoin fell below $29,400, the cryptocurrency returned later in the day and is presently hanging at the break-even position.
According to Bloomberg, during the peak of the market downturn, over $200 billion of worth was wiped out of the crypto market in only 24 hours. Bitcoin, the most valuable cryptocurrency by market capitalization, went below $27,000, Ether fell below $2,000, and the stablecoin TerraUSD (UST) plunged under $1.
According to Fortune, FTX CEO and crypto millionaire Sam Bankman-net Fried's worth has dropped dramatically since late March. His total net worth is $11.3 billion, a decrease from $24 billion published by Forbes in April. Despite the latest drop, he remains bullish. The crypto millionaire is certain that the market will not collapse to zero.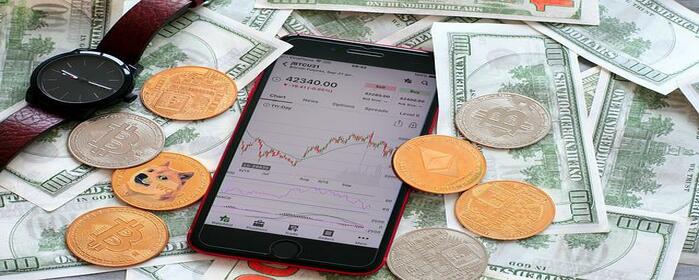 The top ten crypto rankings and market capitalization statistics of various currencies have changed dramatically on CoinMarketCap. Although Terra Luna is currently among the top 20 cryptocurrencies, Dogecoin has dropped to tenth place in terms of market value. Surprisingly, cryptos such as BNB, Ethereum, and XRP have recovered faster than Bitcoin in the past 24 hours.
Most cryptocurrency prices have risen, surpassing BTC in the last 24 hours. On Wednesday, Bitcoin exhibited some tiny indications of recovery.
Concerns about uncontrolled inflation and the abrupt end of the age of cheap money, according to Susannah Streeter, senior investing and markets analyst at Hargreaves Lansdown, have sent cryptocurrencies careening off a cliff edge, as investors flee riskier assets.
She added that crypto enthusiasts who were lured into a deceptive foundation of trust throughout the epidemic are now facing a nasty awakening, with assets dropping across the board, with Ether down by well below 20% just yesterday, albeit a minor rebound in the last two hours.
At the time of writing Bitcoin is valued at $30,482, Ethereum is $2,095 and Tether is $0.9991 whilst LUNA remains 99% down and UST still down 76% and without the dollar peg.